Awards Judging Panel 2016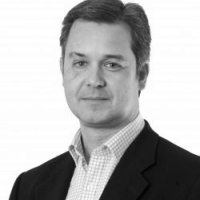 David Lloyd-Seed
Director of Investor Relations, Telefónica UK (O2)
Chair of the IR Society
Chair of the Nominations Committee
David Lloyd-Seed is an experienced Investor Relations and capital markets practitioner. He is currently Director of Investor Relations at Telefonica UK (O2). Prior to that David was IR and Corporate Affairs Director at Dixons Retail for almost 10 years which included the merger with Carphone Warehouse. Most recently he was Interim Head of IR at Severn Trent and a partner at Tulchan Communications, a strategic communications adviser. Prior to joining Dixons Retail in 2005, David worked as a corporate broker for 18 years latterly as a Director with Citi. During his time in corporate broking he advised a number of companies on IR, market related activities, fund raisings, mergers and IPOs across a number of sectors.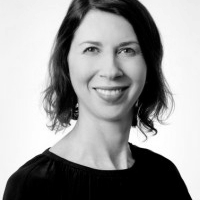 Hilary Eastman
Director, Head of Global Investor Engagement, PwC
Hilary has responsibility for managing the firm's relationships with the investment community in the UK and globally. In her role, Hilary works with investors and analysts to get their views on a variety of corporate reporting and governance matters to help companies improve their reporting to the capital markets. She also seeks their views on matters that affect the accounting profession.
In addition, Hilary oversees the Corporate Reporting Users' Forum (CRUF) network around the world, facilitating dialogue between the investment community and standard setters and regulators on a range of corporate reporting topics.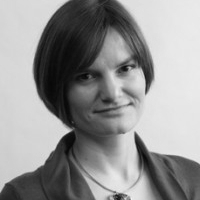 Jessica Fries
Executive Chairman, The Prince's Accounting for Sustainability Project (A4S)
Jessica sits on the board of the Natural Capital Coalition and was also responsible for establishing and running the International Integrated Reporting Council (IIRC).
Previously, Jessica has held a number of roles at PwC, most recently leading global activities around integrated reporting. She has worked with a wide range of companies, governments, investors and not-for-profit organisations to help them integrate sustainability into core business processes and activities.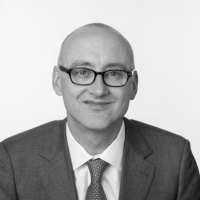 Tim Goodman
Associate Director, Hermes Investment Management
Tim heads the engagement work with oil and gas companies at Hermes Equity Ownership Services (EOS) as well as leading its work in the US. EOS provides a global corporate engagement service for more than 40 pension funds from around the world, representing more than £146 billion under advice.
Tim is a member of the US Council of Institutional Investors' Corporate Governance Advisory Council and leads the Principles for Responsible Investment's working group on anti-bribery and corruption.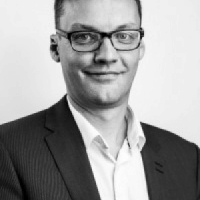 Scott Payton
Managing Partner, Bowen Craggs & Co
Scott is managing partner and a senior consultant at Bowen Craggs & Co. He has been writing about online communications since 1998, and conducting research and consultancy work in the area since 2000. Before joining Bowen Craggs in 2011, he was launch editor of pan-European investor relations magazine Real IR and editor of Business Voice, the Confederation of British Industry's magazine. Scott's business journalism has appeared in publications including the Financial Times, The Spectator and The Independent. His research reports have been published by The Economist Intelligence Unit, KPMG, PwC and Freshfields, among numerous other organizations.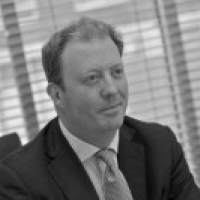 Giles Peel
Head of Governance Advisory Practice, DAC Beachcroft LLP
Giles is a Chartered Secretary with a broad background in a number of fields, ranging from FTSE financial services to the public sector. His particular interest is advising in corporate governance and he has worked with numerous clients at Board level. In the course of his career he has managed change, led operational teams, mentored directors and planned and delivered acquisitions and mergers. He is an experienced speaker and media spokesman.

Examples of recent work include leading a six month independent governance review of the LINK scheme, the UK's national ATM network, and he is currently advising a number of insurance firms on regulatory change. He is an experienced Chair and Non-executive Director of a number of companies.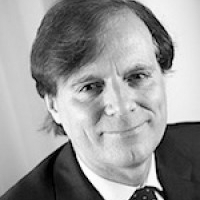 Nigel Sleigh-Johnson
Head of Financial Reporting Faculty, ICAEW
Nigel is also Secretary to ICAEW's Financial Reporting Committee. He is responsible for ICAEW policy on financial reporting and its commentary on consultations issued by the IASB and other bodies.
Nigel has been part of the IR Society's judging panel since 2014.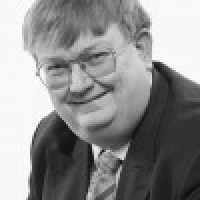 Peter Swabey
Policy & Research Director, ICSA
Peter is responsible for developing ICSA's profile to members, regulators, policymakers, employers and other stakeholders by delivering thought leadership and lobbying campaigns aligned to ICSA strategy and promoting strong governance as the vital ingredient for success in organisations. Peter is a regular speaker at industry conferences and events, with an industry-wide reputation as an expert on shareholder and corporate governance matters. Peter is a qualified and experienced Company Secretary, with more than 25 years experience of PLC company secretarial work; significant practical experience in a wide range of Secretarial, Corporate Governance and Investor Relations activities; and an industry-wide reputation as a technical expert in these matters.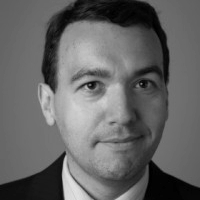 Thomas Toomse-Smith
Project Director, Financial Reporting Lab, FRC
Thomas led the Lab's 'Towards Clear and Concise Reporting' and 'Digital Present' projects that looked respectively at how to improve the overall clarity of annual accounts and what investors thought about companies use of media for reporting.
Thomas's next project called 'Digital Future' will consider how reporting to investors might respond to fundamental changes in technology and how this may shape the way investors consume company data and media in the future.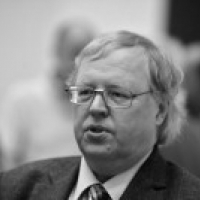 Martin Walker
Professor of Finance and Accounting, Alliance Manchester Business School
Martin is joint editor of Journal of Business Finance and Accounting and a visiting Professor in Accounting at the London School of Economics and the Stockholm School of Economics.
Martin is vice-chairman of the ICAEW'S Research Advisory Board and a member of the Financial Reporting Council's Academic Panel. His main research areas are Financial Reporting, Corporate Financial Disclosure, and the evaluation of investment analysts' reports.