Best Practice Committee
Download Best Practice Committee Terms of Reference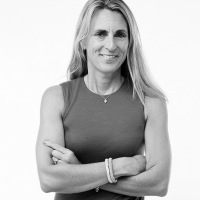 Sallie Pilot
Director - Insight & Engagement, Black Sun
Chair of the Best Practice Committee
With over 20 years experience in corporate communications, Sallie is responsible for setting the strategic integrity of Black Sun's Insights and external engagement. Active in industry dialogue, regularly engaging with government, regulators and professional bodies to drive the debate in better communications and corporate reporting, she is member of the Financial Reporting Council's Financial Reporting Lab Steering Committee, a board member of the Investor Relations Society as well as the Chair of the Best Practice Committee, and a member of the Communications Group at Accounting for Sustainability.
Sallie is committed to ongoing research on enhanced disclosure and transparency and engagement with wider stakeholders and monitors the FTSE 100 and other global comparators in the pursuit of best practice communications. Sallie has also provided strategic corporate communications consultancy for a range of UK and international clients such as: Coca-Cola Hellenic, DBS, HSBC, Kingfisher, Rio Tinto, Tullow Oil and United Overseas Bank.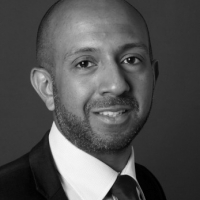 Ruban Chandran
Head of IR - Severn Trent Plc
Ruban was appointed Head of Investor Relations at Severn Trent plc, the FTSE 100 water and waste water utility, on 1st March 2016. Prior to this he spent 11 years at BP plc where he held a variety of finance roles, including investor relations, at both their head office and in BP's regional operations. Prior to joining BP in 2005, he spent two years at Gallaher Group plc and seven years at KPMG in Birmingham where he trained and qualified as a Chartered Accountant. Ruban has a wealth of experience in finance and communications across large and complex organisations, both in the UK, the US, Russia and Europe.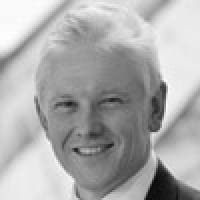 Gary Davies
CEO - IR Society
Since joining the pharmaceutical company GSK and its heritage companies from academia as a neuropharmacologist 28 years ago, Gary has had the opportunity to work for the Company in the UK and the US in a wide variety of roles. He has held positions in R&D in epilepsy medicines development and commercialisation and in corporate communications where he headed the Corporate Product Communications function for several years. Gary has been a Director in the Investor Relations team at GSK for the last 10 years. He holds an Executive MBA in Pharmaceutical Marketing, has achieved the Certificate in Investor Relations from the IR Society and in early 2017 was one of the first graduates of their Diploma in IR. In January 2018, Gary completed the Society's DELIVER leadership programme.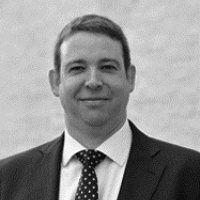 Robert Dann
Head of Membership & Marketing - The IR Society
Rob joined the IR Society in January 2012 as head of marketing, with responsibility for the society's marketing and sponsorship programme. In 2014 Rob's role developed to incorporate all of the society's membership activities, including member recruitment and retention and the identification of potential new member groups. Prior to moving into IR Rob had previously worked in marketing roles across a number of sectors, most recently as group head online for an international media company.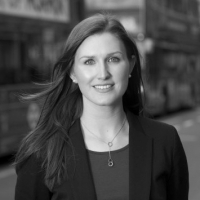 Holly Gillis
Head of Investor Relations - The Go-Ahead Group
Having graduated with a BSc in Psychology from Lancaster University, Holly joined The Go-Ahead Group in 2005 and trained as a Chartered Certified Accountant. She moved into Go-Ahead's Investor Relations team in 2010 and became Head of IR in 2013. Holly is responsible for managing the Group's relationships with investors and analysts and external communications through the corporate website, annual report and other channels.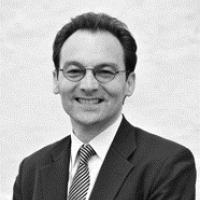 John Gollifer
General Manager - The IR Society
John brings extensive international IR experience to his role at the Society having previously been Head of Investor Relations at the Singapore Exchange for 11 years. He was heavily involved in establishing the Investor Relations Professionals Association in Singapore in 2006.

John is a banker by training having started his career with Barclays Bank in the City of London before embarking on a number of corporate finance and equity capital markets roles in Asia and Europe with Barclays, ABN Amro Rothschild and BNP Paribas. He has a BA from Loughborough University, an MBA from Henley Business School and he created an IR course that he taught at the Singapore Management University from 2009 to 2012.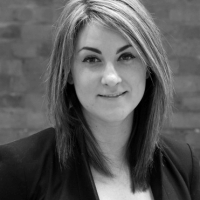 Jennie Guay
Independent
Jennie was formerly Head of Sales, EMEA at Orient Capital where she joined in 2016. Prior to that she was Director, Channel Relations UK and EMEA at Investis, where she advised the Financial PR and IR community across the UK and EMEA on digital best practice and trends, as well as developing new markets for the company. Prior to joining Investis, Jennie worked in Investor Relations in Canada, primarily in the Mining and Oil and Gas industry. She has worked on the communication strategy for several small cap financings and M&A deals. Jennie has a BA in Political Science from Carleton University and a Graduate Certificate in Corporate Communications from Seneca College.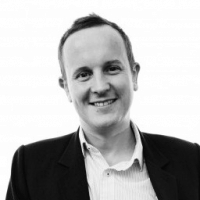 Chris Gurney
Lead Investor Engagement Consultant - Black Sun
Chris Gurney is Lead Investor Engagement Consultant at Black Sun and is responsible for helping companies better engage with investors through print, digital and other communications channels . Chris' experience includes roles in Equity Research at Citi and in Investor Relations at Barclays and the Royal Mail. Chris graduated from the University of Bristol in 2003 and completed a Masters degree at the University of York in 2005.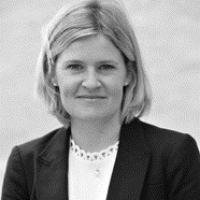 Laura Hayter
Head of Policy and Communications - The IR Society
Laura is Head of Policy and Communications at the IR Society, and also oversees the Society's Professional Development including the internationally recognised qualification, the Certificate in Investor Relations (CIR). She has 14 years' experience in Investor Relations and was formerly a Director at the IR consultancy, Taylor Rafferty, providing IR advisory services to blue chip clients, both in London and New York. Laura graduated from the University of Leeds, with an honours degree in German and Management Studies.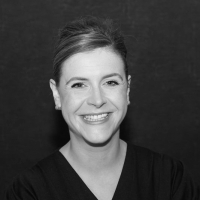 Claire Lavery
Vice President - Rivel Research Group
Claire leads Rivel Research Group's operation in the UK, Europe & Asia. As well as developing Rivel's business in these regions, Claire is a consultant on client projects where she is responsible for project development, strategic analysis and presenting to senior management teams & Board of Directors. She is also a regular speaker at investor relations events across Europe sharing insights on IR best practice. Prior to joining Rivel, Claire was the International Sales Director at IR magazine and before stepping into the world of investor relations Claire spent 10 years in the legal market working with world's leading law firms and in-house general counsel.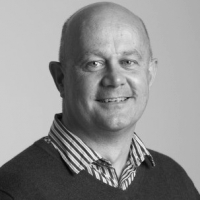 Stephen Nightingale
Director of Investor Relations - Britvic
Steve Nightingale is Director of Investor Relations at Britvic plc, the soft drinks manufacturer whose owned-brands include Robinsons and J20 as well as being the bottler for PepsiCo . His career started in finance having qualified as an accountant in 1998 with senior commercial finance roles at P&O, Lloyds TSB and Cleanaway before joining Britvic in 2001. He joined the IR team in 2008 becoming Director in 2014. In his time the group has expanded from its UK base into France, Ireland, the USA and more recently into Brazil through a series of acquisitions and franchise agreements.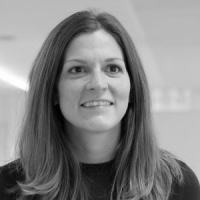 Rachel Price
Senior Consultant - Addison Group
Rachel Price is a Senior Consultant at Addison Group, a communications consultancy and creative agency.
Prior to joining Addison Group, Rachel worked at Black Sun for eight years. During this time she undertook several roles including Financial Controller, before moving to the Research & Strategy team. During her time in the Research & Strategy team Rachel became the Head of Department, running numerous research projects including the company's flagship research, 'The Complete 100', which analyses corporate reporting trends in the FTSE 100. Using these insights, Rachel provided strategic consultancy advice to companies from the FTSE 100, FTSE 250 and internationally.
Prior to this, Rachel joined PwC's graduate scheme, where she become a Chartered Accountant (ICAEW).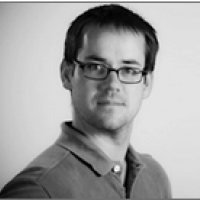 Thomas Rosenmayr
Co-Founder and Managing Director - nexxar
Thomas is founding partner of nexxar, Vienna based online corporate reporting specialist.
Thomas has a financial background and holds a MBA from Vienna University of Economics. After working as an equity markets analyst he founded an agency for printed corporate reports in 1999. There, he discovered the potential of online annual reports and in 2003 created nexxar together with his brother Nikolaus and with Johannes. Responsible for marketing and research he monitors more than 500 big-cap companies in the UK, Europe, North America and Japan on best practice in online corporate reporting. Thomas servers as university lecturer and commentator at IR associations in Germany, Switzerland, Austria and Japan.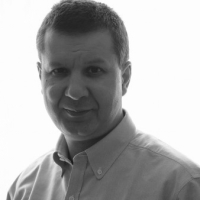 Paul Sharma
Head of Investor Relations - Howdens
Paul Sharma is Head of Investor Relations for Howdens, the leading supplier of kitchens in the UK. His previous roles include Director of Investor Relations, CSR and Head of Investor Relations, Premier Farnell. Paul has worked in journalism, first in technology trade magazines and then for Dow Jones/Wall Street Journal as a columnist. He has worked in Corporate Communications, mainly for BT, and been a telecommunications equity analyst for JP Morgan and a specialist salesperson for HSBC.
Ramona Tipnis
Investor Relations Director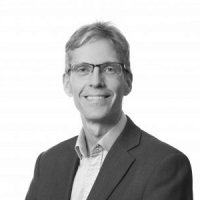 Ian Thornton
Head of IR - ARM
Ian Thornton is ARM's Head of Investor Relations. He joined ARM in 1999 and has held various technical and commercial marketing roles. Prior to taking charge of ARM's investor relations Ian was responsible for training the ARM sales force in the breadth of ARM's product portfolio, managing ARM's ecosystem and leading the company's competitive analysis program.