Conference Committee
Download Conference Committee Terms of Reference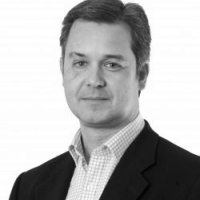 David Lloyd-Seed
Director of Investor Relations, Telefónica UK (O2)
Chair of the IR Society
Chair of the Nominations Committee
David Lloyd-Seed is an experienced Investor Relations and capital markets practitioner. He is currently Chair of the Investor Relations Society. David has led Investor Relations at a number of leading companies across multiple sectors. Most recently he was Director of Investor Relations at Telefonica UK (O2). Prior to that he was Interim Head of IR at Severn Trent and a partner at Tulchan Communications, a strategic communications adviser. He was IR and Corporate Affairs Director at Dixons Retail for almost 10 years which included the merger with Carphone Warehouse. Prior to joining Dixons Retail in 2005, David worked as a corporate broker for 18 years latterly as a Director with Citi. During his time in corporate broking he advised a number of companies on IR, market related activities, fund raisings, mergers and IPOs across a number of sectors.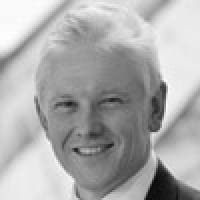 Gary Davies
CEO - IR Society
Gary has been CEO of the Investor Relations Society since July 2018, leading the executive team at their Coleman Street office. Prior to this he had a 30 year career at GSK, where he held a number of positions in the UK and US in medicines development and commercialisation and in Corporate Communications where he headed the Corporate Product Communications function for several years. Gary was a Director in the Investor Relations team at GSK for over 10 years. He holds an MBA, has achieved the Certificate in Investor Relations from the IR Society and in 2017 became the first graduate of the Society's new Diploma in Investor Relations. Prior to becoming CEO, Gary was a member of the Society's Education and Examinations Committees.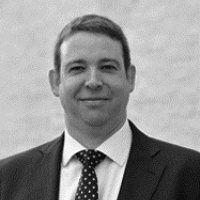 Robert Dann
Head of Membership & Marketing - IR Society
Rob joined the IR Society in January 2012 as head of marketing, with responsibility for the society's marketing and sponsorship programme. In 2014 Rob's role developed to incorporate all of the society's membership activities, including member recruitment and retention and the identification of potential new member groups. Prior to moving into IR Rob had previously worked in marketing roles across a number of sectors, most recently as group head online for an international media company.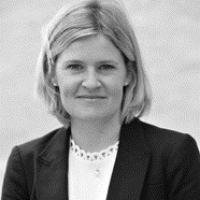 Laura Hayter
Head of Policy and Communications - IR Society
Laura is Head of Policy and Communications at the IR Society, and also oversees the Society's Professional Development including the internationally recognised qualification, the Certificate in Investor Relations (CIR). She has 14 years' experience in Investor Relations and was formerly a Director at the IR consultancy, Taylor Rafferty, providing IR advisory services to blue chip clients, both in London and New York. Laura graduated from the University of Leeds, with an honours degree in German and Management Studies.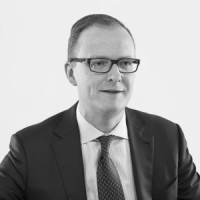 Charles King
Head of Investor Relations - Halma plc
Charles King joined Halma plc as Head of Investor Relations in September 2018. Prior to this he was Investor Relations Director at Worldpay, a global leader in payments processing technology and solutions for merchant customers, from 2015 to 2018. In previous roles he led the investor relations teams at SSP Group and Lloyds Banking Group and his other experience includes investor relations roles at Tate & Lyle, Cadbury and Serco, and corporate broking and investment banking at Hoare Govett, UBS and Lehman Brothers.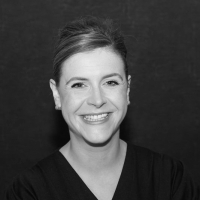 Claire Lavery
Vice President - Rivel Research Group
Claire leads Rivel Research Group's operation in the UK, Europe & Asia. As well as developing Rivel's business in these regions, Claire is a consultant on client projects where she is responsible for project development, strategic analysis and presenting to senior management teams & Board of Directors. She is also a regular speaker at investor relations events across Europe sharing insights on IR best practice. Prior to joining Rivel, Claire was the International Sales Director at IR magazine and before stepping into the world of investor relations Claire spent 10 years in the legal market working with world's leading law firms and in-house general counsel.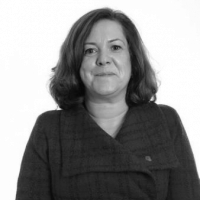 Helen Parris
Director of Investor Relations - G4S
Helen Parris is Director of Investor Relations responsible for the Group's communication with the investment community, providing stock market analysts and shareholders with quality information on a timely basis so the Group can be assessed and valued appropriately by the market. Helen has been voted top IR professional in the Institutional Investor and Extel Pan European Awards for the Support and Business Services Sector. She is a trustee of the G4S plc £2.3bn pension fund.
Helen has 27 years of City experience, covering fund management, investor relations (for media, security and oil and gas companies) and stock-broking. Prior to this appointment, Helen was Investor Relations Manager at BG Group, the FTSE 100 oil and gas company. Helen has a BSc in Accounting and Financial Analysis from Warwick University and is a Member of the Society of Investment Analysts.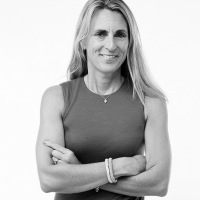 Sallie Pilot
Director - Insight & Engagement, Black Sun
Chair of the Best Practice Committee
With over 20 years experience in corporate communications, Sallie is responsible for setting the strategic integrity of Black Sun's Insights and external engagement. Active in industry dialogue, regularly engaging with government, regulators and professional bodies to drive the debate in better communications and corporate reporting, she is member of the Financial Reporting Council's Financial Reporting Lab Steering Committee, a board member of the Investor Relations Society as well as the Chair of the Best Practice Committee, and a member of the Communications Group at Accounting for Sustainability.
Sallie is committed to ongoing research on enhanced disclosure and transparency and engagement with wider stakeholders and monitors the FTSE 100 and other global comparators in the pursuit of best practice communications. Sallie has also provided strategic corporate communications consultancy for a range of UK and international clients such as: Coca-Cola Hellenic, DBS, HSBC, Kingfisher, Rio Tinto, Tullow Oil and United Overseas Bank.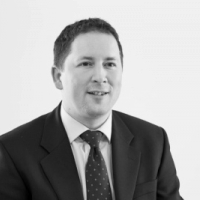 Douglas Radcliffe
Investor Relations Director - Lloyds Banking Group
Douglas currently heads up the Investor Relations team at Lloyds Banking Group having been a senior member of the team at Lloyds Bank and subsequently Lloyds Banking Group for the last seven years.
During this time he has been involved in all the normal Investor Relations activities including the development of the investment proposition, briefing of institutional investors and the development and production of corporate results and announcements. In addition he has been integrally involved in all the corporate actions and transactions undertaken by the Group during this period including the acquisition of HBOS, the capital raisings and the various business disposals.
Prior to joining the Investor Relations team Douglas held management positions within Group Strategy, Group Risk and Private Banking having initially joined Lloyds Bank on the graduate development programme.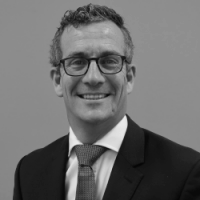 Fraser Thorne
Founder and Chief Executive - Edison Investment Research
Fraser founded Edison in 2003. Before that, he ran Newton Investment Management's UK smaller company fund - a top decile performer. Fraser has broad experience in equity markets working closely with Edison's operations in Asia-Pacific, Germany as well as the UK. He holds an MBA, and is a member of the CFA.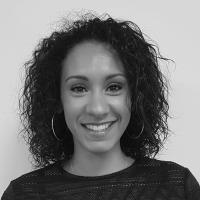 Nicolle Oliver
Events Manager - IR Society
Nicolle joined the IR Society in July 2018 as Events Manager. Nicolle was previously at Campden Wealth operating as an events executive running peer-to-peer conferences for the Ultra High Net Worth community both in single and multi-family offices in London, Switzerland and Hong Kong. Her events experience also includes in agency, venue side and production, in the fashion brands, jewellery and insurance & pensions sectors. Outside of work she enjoys spending time with family and friends as well keeping fit.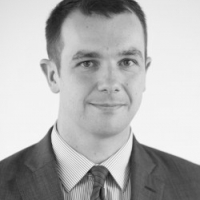 David Walker
Head of Investor Relations - British Land plc
Deputy Chair of the IR Society
Chair of the Corporate Affairs Committee

David Walker qualified as a Chartered Accountant with PriceWaterhouseCoopers within their Banking & Capital Markets division in London. Following this, he spent over seven years in the city at Deutsche Bank where he held a variety of roles within the Corporate Finance division, including Business Development and most recently as a Vice President in the UK Corporate Broking team. Since leaving Deutsche Bank David has worked at Hays PLC, the FTSE250 listed specialist recruitment group, where he headed up the Investor Relations & Corporate Development team, taking responsibility for all aspects of shareholder and other stakeholder communications. In October 2017 he joined British Land as Head of Investor Relations.