Membership Committee
Download Membership Committee Terms of Reference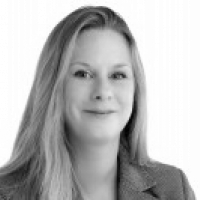 Alison Owers
CEO - Orient Capital
Chair of the Membership Committee
Alison joined Orient Capital in 2010, bringing with her a wealth of investor relations and share register analysis experience. Since she joined she has been instrumental in developing OC and the investor relations product suite in the UK and across Europe. Alison joined Orient from Capita where for 7 years she was Managing Director of the Capita IR Services business. Previously Alison managed the UK Client reporting team at Dresdner Kleinwort Wasserstein for 5 years specialising in share register analysis for UK large/mid cap companies. She is a member of the UK IR Society and has been on the IR Society Education Committee since 2006.
Emily Baker
Senior Researcher - Fidelio Partners
Emily's bio and photo to follow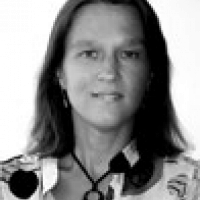 Rachel Crossley
Senior Reporting Consultant - Emperor
Rachel has almost 20 years of experience working as a consultant in investor relations and communications. Rachel joined Emperor, a brand, digital and corporate communications agency as Senior Reporting Consultant in March 2016, to provide advice to Emperor's clients on reporting and communicating with their stakeholders drawing on best practice, industry trends and specific corporate objectives. Prior to this, Rachel spent 10 years at Aura Financial, where her focus was on investor relations, regulatory change affecting UK listed companies and non-financial reporting practice. Rachel has an MBA from the Open University and updated the Certificate in Investor Relations and associated examination questions for the IR Society from 2005-2007.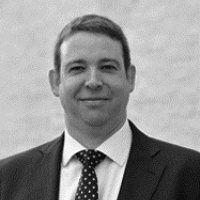 Robert Dann
Head of Membership & Marketing - The IR Society
Rob joined the IR Society in January 2012 as head of marketing, with responsibility for the society's marketing and sponsorship programme. In 2014 Rob's role developed to incorporate all of the society's membership activities, including member recruitment and retention and the identification of potential new member groups. Prior to moving into IR Rob had previously worked in marketing roles across a number of sectors, most recently as group head online for an international media company.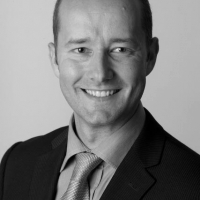 James Eves
Vice President, Issuer Manager - Deutsche Bank Depositary Receipts
Company Secretary of the IR Society
James has over 15 years' experience in financial services; prior to joining Deutsche Bank's Depositary Receipts business in 2015 he managed a portfolio of major British and Irish issuer clients for BNY Mellon's Depositary Receipts business for 4 years. Prior to that he spent 11 years at Computershare, working in partnership with several major British ordinary share registry clients. James has a degree in Business Studies with Combined Sciences and is an Associate of the Institute of Chartered Secretaries and Administrators. James was appointed Company Secretary of the IR Society in 2014.
Paul Froud
Head of Investor Relations - London Stock Exchange Group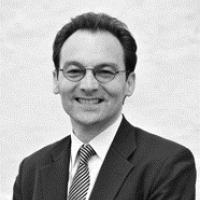 John Gollifer
General Manager - The IR Society
John brings extensive international IR experience to his role at the Society having previously been Head of Investor Relations at the Singapore Exchange for 11 years. He was heavily involved in establishing the Investor Relations Professionals Association in Singapore in 2006.

John is a banker by training having started his career with Barclays Bank in the City of London before embarking on a number of corporate finance and equity capital markets roles in Asia and Europe with Barclays, ABN Amro Rothschild and BNP Paribas. He has a BA from Loughborough University, an MBA from Henley Business School and he created an IR course that he taught at the Singapore Management University from 2009 to 2012.
Mary Gormley
Managing Director - Depositary Receipts - BNY Mellon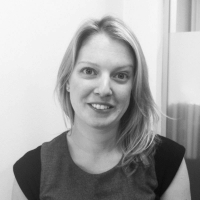 Anna Hartropp
Corporate Broking - Liberum
Anna joined Liberum's corporate broking team in September 2014. Prior to that she was Head of Investor Relations and Corporate Communications at Laird PLC, the FTSE 250 technology company. She has experience in both IR consultancy and in-house positions in various sectors, having worked previously in the Logica and Marks & Spencer's investor relations teams and having been responsible for the investor relations at Cookson Group. She has a degree from the University of Nottingham.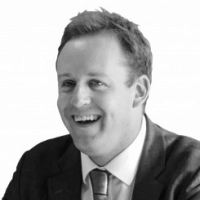 Ross MacKay
Strategic Corporate Access - Berenberg
Ross joined Berenberg in 2017. He has almost fifteen years of equity markets experience, including three years in the IR team at Hays plc and seven years in the IR Advisory team within Corporate Broking at UBS. Prior to that he spent three years at Thomson Financial, whilst most recently he was part of the Corporate Access team at Jefferies. Ross has a bachelor's degree in Management from St Andrews University and joined the IR Society Membership committee in 2014.
Tom Morgan-Harris
Principal Consultant, External & Marketing Communications Practice - VMA Group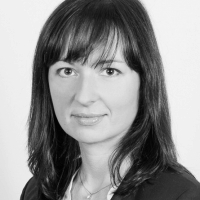 Sandra Novakov
Head of Investor Relations – Citigate Dewe Rogerson
Sandra has nearly two decades' experience of providing board level communications counsel on IPOs, capital restructurings, de-listings, M&A, shareholder activism, bond offerings, crisis management and ongoing engagement with debt and equity analysts and investors. Her track record spans a wide range of sectors, with particular strengths in telecommunications, financial services, real estate and natural resources. Sandra is skilled in identifying and articulating the value proposition of a business to stakeholders, building internal IR functions ahead of IPO transactions, providing a broad range of strategic and tactical advice to corporates. In addition to being a regular guest speaker at IR conferences and contributor to news articles on issues affecting the IR profession, Sandra regularly hosts training sessions on a wide range of IR-related topics. A European Business School graduate, Sandra speaks Serbian, German, and Hungarian.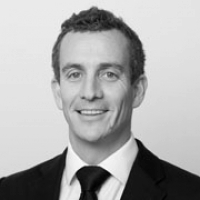 Fraser Thorne
Chairman & Managing Director - Edison Investment Research
Fraser founded Edison in 2003. Before that, he ran Newton Investment Management's UK smaller company fund - a top decile performer. Fraser has broad experience in equities markets working closely with Edison's operations in Asia-Pacific, Germany as well as the UK. He holds an MBA, is a member of the CFA and is on the Membership Committee of the IR Society.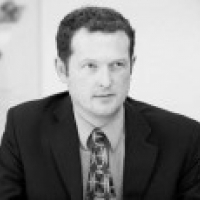 Julian Wais
Director of IR - Cobham
Julian Wais is Director of Investor Relations at Cobham, the FTSE 250 Aerospace and Defence company. He is a qualified chartered accountant and initially worked in public accounting practice in London and Birmingham, followed by financial positions at Bass PLC and Severn Trent Plc – where he was Head of Internal Audit and latterly Head of Investor Relations for four years - before joining Cobham in 2006.
Kim Warren
Vice President, Investor Relations - Barclays
Rebecca White
Marketing & Membership Associate - The IR Society