Policy Committee
Download Policy Committee Terms of Reference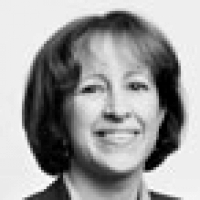 Emma Burdett
Partner – Head of IR & Governance – Maitland
Chair of the Policy Committee
Emma is head of the IR practice at Maitland, the financial and corporate communications consultancy. She joined Maitland in 2004 after 14 years as an equity investment analyst in the City specialising in the retail sector, latterly at ABN Amro where she was a director of equity research. She has developed the IR advisory practice at Maitland so that it is now an integral part of Maitland's product offering across the full client base from unlisted to FTSE 100 companies. Emma studied at Bath University, where she obtained a BSc. She is currently a Board director and chair of the Policy Committee of the Investor Relations Society.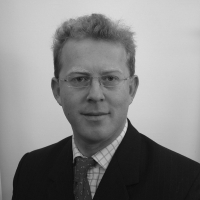 Ross Hawley
Assistant Director of Investor Relations, Rolls-Royce
Chair of the Education Committee
Deputy Chair of the Policy Committee
Ross is Assistant Director of Investor Relations at FTSE100 aerospace and defence business, Rolls-Royce plc. Originally in equity capital markets banking, Ross has over 18 years in-house corporate experience, both at Man Group plc, the alternative investment manager, where he was involved in a very wide range of capital raisings and corporate transactions, and then at UK-listed Playtech Ltd, NASDAQ-listed Edwards Group, and UK-Listed PageGroup, each time setting up the IR function. He is a graduate of Cambridge University.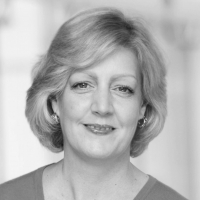 Cynthia Alers
Independent
Cynthia Alers has worked in a wide range of investor relations roles on both the corporate and advisory sides. She started her career in corporate finance with Citibank and undertook strategic analysis projects for Cambridge University (Judge Institute of Management Studies), Saga Group and Lloyds of London. She was head of Investor Relations Advisory Services and Corporate Access with JPMorgan Cazenove and Head of Investor Relations for the FTSE100 technology company, Sage Group, CSR plc and led the IPO of Acision, a Logica divestiture. She also was a non-executive director on the Port of Dover, working on a 30-year capital investment programme and headed the audit committee. Her experience includes IPOs, dual listings, cross-border M&A and corporate restructuring/repositioning.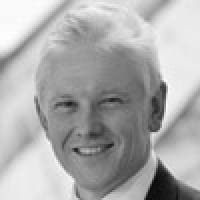 Gary Davies
CEO - IR Society
Since joining the pharmaceutical company GSK and its heritage companies from academia as a neuropharmacologist 28 years ago, Gary has had the opportunity to work for the Company in the UK and the US in a wide variety of roles. He has held positions in R&D in epilepsy medicines development and commercialisation and in corporate communications where he headed the Corporate Product Communications function for several years. Gary has been a Director in the Investor Relations team at GSK for the last 10 years. He holds an Executive MBA in Pharmaceutical Marketing, has achieved the Certificate in Investor Relations from the IR Society and in early 2017 was one of the first graduates of their Diploma in IR. In January 2018, Gary completed the Society's DELIVER leadership programme.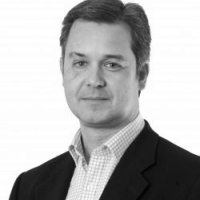 David Lloyd-Seed
Director of Investor Relations, Telefónica UK (O2)
Chair of the IR Society
Chair of the Nominations Committee
David Lloyd-Seed is an experienced Investor Relations and capital markets practitioner. He is currently Director of Investor Relations at Telefonica UK (O2). Prior to that David was IR and Corporate Affairs Director at Dixons Retail for almost 10 years which included the merger with Carphone Warehouse. Most recently he was Interim Head of IR at Severn Trent and a partner at Tulchan Communications, a strategic communications adviser. Prior to joining Dixons Retail in 2005, David worked as a corporate broker for 18 years latterly as a Director with Citi. During his time in corporate broking he advised a number of companies on IR, market related activities, fund raisings, mergers and IPOs across a number of sectors.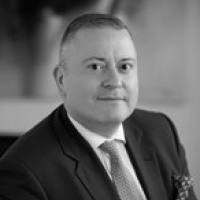 Richard Davies
Managing Director - RD:IR
Deputy Chair of the Events Committee

Richard Davies is Founder and Managing Director of Richard Davies Investor Relations Limited (RD:IR), a leading independent global investor relations consultancy, offering a wide range of IR-related analysis, research & advisory services to over 600 UK and international companies. As well as providing IR counsel, Richard has run pioneering research projects across the global financial markets, covering hedge funds, emerging markets, private equity and financial service marketing processes.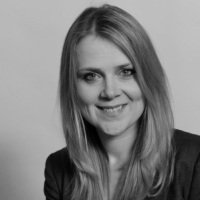 Catherine Dolton
Head of IR - InterContinental Hotels Group
Catherine Dolton is Head of Investor Relations at InterContinental Hotels Group (IHG) PLC. She is responsible for all activities and communications with investors and sellside analysts on a global basis, including preparation and publication of quarterly earnings releases, educational seminars, investor roadshows and conferences. Prior to working in Investor Relations, Catherine led IHG's global hotel audit and Europe Middle East and Africa corporate audit teams. Catherine has a degree in Natural Sciences from the University of Cambridge and qualified as a Chartered Accountant with Ernst & Young.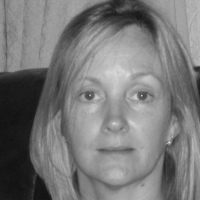 Frances Gibbons
Head of Investor Relations - Equiniti plc
Frances is an accomplished communications professional with over 15 years experience in a corporate environment. Prior to joining Equiniti plc as Head of Investor Relations, she was IR Manager at Alent plc. From 2010 - 2012 Frances was Head of IR and financial PR at accountancy firm RSM Tenon plc,and prior to that she was at Logica plc, in an investor relations role from 1996 - 2010.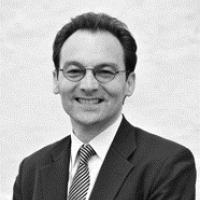 John Gollifer
General Manager - The IR Society
John brings extensive international IR experience to his role at the Society having previously been Head of Investor Relations at the Singapore Exchange for 11 years. He was heavily involved in establishing the Investor Relations Professionals Association in Singapore in 2006.

John is a banker by training having started his career with Barclays Bank in the City of London before embarking on a number of corporate finance and equity capital markets roles in Asia and Europe with Barclays, ABN Amro Rothschild and BNP Paribas. He has a BA from Loughborough University, an MBA from Henley Business School and he created an IR course that he taught at the Singapore Management University from 2009 to 2012.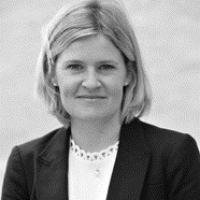 Laura Hayter
Head of Policy and Communications - The IR Society
Laura is Head of Policy and Communications at the IR Society, and also oversees the Society's Professional Development including the internationally recognised qualification, the Certificate in Investor Relations (CIR). She has 14 years' experience in Investor Relations and was formerly a Director at the IR consultancy, Taylor Rafferty, providing IR advisory services to blue chip clients, both in London and New York. Laura graduated from the University of Leeds, with an honours degree in German and Management Studies.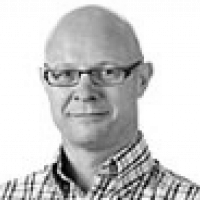 David Parrish
Ernst & Young LLP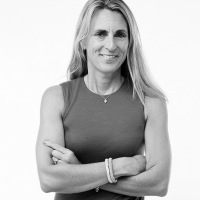 Sallie Pilot
Director - Insight & Engagement, Black Sun
Chair of the Best Practice Committee
With over 20 years experience in corporate communications, Sallie is responsible for setting the strategic integrity of Black Sun's Insights and external engagement. Active in industry dialogue, regularly engaging with government, regulators and professional bodies to drive the debate in better communications and corporate reporting, she is member of the Financial Reporting Council's Financial Reporting Lab Steering Committee, a board member of the Investor Relations Society as well as the Chair of the Best Practice Committee, and a member of the Communications Group at Accounting for Sustainability.
Sallie is committed to ongoing research on enhanced disclosure and transparency and engagement with wider stakeholders and monitors the FTSE 100 and other global comparators in the pursuit of best practice communications. Sallie has also provided strategic corporate communications consultancy for a range of UK and international clients such as: Coca-Cola Hellenic, DBS, HSBC, Kingfisher, Rio Tinto, Tullow Oil and United Overseas Bank.
Angus Prentice
Head of Investor Relations, Hogg Robinson Group
Angus joined Hogg Robinson Group (HRG) in 2007. Prior to that, Angus spent a year at Bell Pottinger Corporate and Financial, having previously been a partner at Brunswick Group, where he was responsible for growing the firm's investor relations practice. Angus began his career in accountancy at Arthur Andersen, became a corporate broker at Kleinwort Benson Securities and subsequently worked for UK IR agency Makinson Cowell.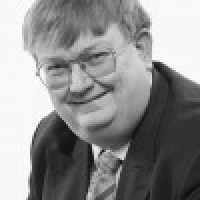 Peter Swabey
Policy & Research Director, ICSA
Peter is responsible for developing ICSA's profile to members, regulators, policymakers, employers and other stakeholders by delivering thought leadership and lobbying campaigns aligned to ICSA strategy and promoting strong governance as the vital ingredient for success in organisations. Peter is a regular speaker at industry conferences and events, with an industry-wide reputation as an expert on shareholder and corporate governance matters. Peter is a qualified and experienced Company Secretary, with more than 25 years experience of PLC company secretarial work; significant practical experience in a wide range of Secretarial, Corporate Governance and Investor Relations activities; and an industry-wide reputation as a technical expert in these matters.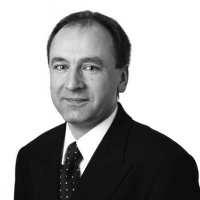 Simon Ward
BGL Group
Simon is currently an Investor Relations consultant at insurance group, BGL and was previously Investor Relations Director at international retailer Darty Plc and Corporate Development Manager at Kingfisher plc. Prior to joining Kingfisher he held a number of managerial roles at National Westminster Bank plc. Simon graduated from Loughborough University with a BSc in Management Sciences and holds an Executive MBA from Manchester Business School.