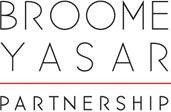 (Director Level) Investor Relations Manager – Euronext/CAC 40 – Electronic and Industrials Sector
Pay: Excellent and competitive
OUR CLIENT
With global presence in over 100 countries, our client is the undisputable leader in its sector and has an enviable record and success. This role is based in London.
ROLE, PURPOSE AND RESPONSIBILITIES
Reporting to the Head of Investor Relations, this senior level Investor Relations manager will be in charge of five types of missions:
Financial communication formulation, developing external communication for the investor and analyst communities
External financial message delivery, towards buy-side and sell-side analysts or brokers and collect their feed-back for the top management
Investor community management, providing response to their requests
Investor communication material preparation, so as to prepare results releases, M&A events, annual report
Financial performance analysis and simulation, based on internal and external financial data enabling work with different departments such as Controllers, so as to measure the strength and weakness of the group performance
He or she will work in a collaborative environment, with a multicultural team and with a strong exposure to the top management of the group and to the financial community.
THE CANDIDATE PROFILE
Education:
Bachelor or Master Degree in Finance or Business Administration.
Experience:
At least 7 to 15 years of experience, with at least 5 years of experience in:
Equity research, ideally covering an industrial sector as sell-side or buy-side analyst,
Or as Investor Relations officer in a large cap company.
Experience in a Big 4 audit firm and/or project management would be an advantage.
Languages:
Fluent in English, a third language will be an advantage.
Personality/ Abilities:
Strategic thinking, synthetical, solid financial knowledge, excellent communication, integrity, resistance to pressure, teamwork skills.
Broome Yasar Partnership is regarded as the leading global investor relations and financial public relations executive recruiter. We also help to place candidates into senior corporate communications, internal communications and public relations roles. All our Partners have had direct and considerable experience of the coal face of investor relations and corporate communications, through their work prior to executive recruitment. For further information please call +44 (0) 3666 5130 or look at www.broomeyasar.com
Date posted: 9 July, 2018
Further information
If you believe your experience and background matches this brief, then please send an introductory email with your CV attached to contact@broomeyasar.com quoting reference number ADVC-163866. If you do not hear back from the research team then please assume your background does not match our client's needs and expectations. Nevertheless, as Broome Yasar Partnership works on a considerable number of mandates throughout the year we may indeed contact you for another role.