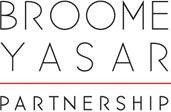 Director of Investor Relations & Corporate Communications – Leading UK Online Retailer (Manchester)
Pay: Attractive Remuneration
About our client
Our client is a leading online fashion retailer with an ambitious, forward thinking and successful management team who value the significant role that investor relations and corporate communications performs in the long-term future of the company. Our client takes the role and importance of best practice investor relations and corporate communications very seriously. Therefore, this uniquely exciting and broad role is critical to the success of the Company in achieving its objective of delivering sustainable long-term value for all stakeholders, and particularly its shareholders and customers.

Opportunity
The primary responsibility of the role is to ensure that both existing and prospective investors and sell-side analysts who cover the Company have a clear understanding of the Company's strategy, actions, performance and prospects. In addition, this role will be responsible for the corporate narrative and will oversee key messages and the mechanisms to communicate to the wider market.

This role reports into the Group CFO, with whom they will work closely to manage and develop the Company's relationship with the investment community. The role will also work closely with the CEO and other senior leaders, both operationally and at Group centre. This is an excellent opportunity for an ambitious individual who is looking for a varied and senior role within a PLC. The role provides a blend of analytical work, communication with key stakeholders (shareholders, senior leadership team, potential investors and analysts, media, PR agencies and charities) and strategic thinking and influence.
Our client is a fast-paced environment and the candidate will need to be an energetic and dynamic self-starter who has the confidence and drive to set the IR and corporate communications agenda, provide challenges where necessary, and be equally comfortable maintaining a high level strategic vision while being hands-on and having a sharp eye for detail.
The incoming Director of Investor Relations and Corporate Communications will inherit a well-established, well-regarded function, and a role which sits at the heart of the Group centre, providing genuine exposure to the running and decision-making at the top of the company and exposure to the most senior members of the management team. Longer term, significant opportunities for future development exist within the Group and so the role will suit an experienced Investor Relations practitioner, with personal ambition to thrive within an exciting corporate context.
INVESTOR RELATIONS
IR strategy – Develop and execute a strategy for our client IR, including:
Reporting cycle: number and timing of financial releases in a calendar year, and relevant messaging, investor focus areas and KPIs to report.
Guidance: consider what annual or medium term financial guidance to give, taking into account market and sector best practice.
Roadshows and investor targeting: based on your own experience and external advice, build a programme of management and IR roadshows, conferences and other events which balances the maintenance of existing shareholder relationships with the identification and cultivation of potential new shareholders.
CORPORATE COMMUNICATIONS
Promote the Group's relationships with financial and corporate media and a wide range of other stakeholders to support the strategy and operations of the Group and to protect and enhance its reputation.
Liaising with the PR agencies working alongside our client to identify opportunities to increase the coverage of the Group in the media through the research of potential media / narrative opportunities, drafting the materials and then promoting the activity through all available channels.
Position the company and its key senior executives as thought leaders on business-critical issues, across, for example, the media, government and regulators…make the Group the first-place people turn to for comment and insight on matters that affect the market place in which the Group operates.
Identify key industry events at which the Group should be present &/or have a prominent leadership role and ensure that appropriate people in the Group are present/invited to participate, or personally participate where required if a 'group wide' approach is more effective.
Maintain oversight of corporate communication materials and messages developed in each of the Group's businesses ensuring that they are consistent with the group wide communications strategy. While the local businesses have responsibility for all such local activity, 'approval by exception' will be required for key messages, changes of strategy, etc. and in particular those that have a Group dimension.
Ensure relevant Group level communications are distributed to the local business communication teams for onward distribution to all relevant personnel.
Maintain a clear understanding of the external perception of the Group, ensuring advance knowledge, and management, of any potential media coverage, monitoring major movements in the Group's equity register and ensuring the business understand the drivers and reasons for any change in sentiment across all external stakeholders.
Innovate and continually look for improvement in the ways in which the Group's message is communicated through different communication channels.
Lead the development and management of all aspects of our client's web site, ensuring it supports the Group's communications narrative.
CHARITY STRATEGY COMMUNICATIONS
This unique role will also oversee the strategic and valued relationships we have with charities, both locally and nationally, which our client is proud to be associated with.
Oversee the strategic input and the value generated from these relationships.

DIRECT REPORTS AND TEAM MANAGEMENT
As well as working with the administrative support functions of the c-suite, this role has the responsibility for the Corporate Communications Manager.
The Corporate Communications Manager is responsible for all day to day corporate communications activities, in terms of both driving communications activities and acting as a gateway for colleagues in the business participating in external events.
The Corporate Communications Manager also supports the IR function around results, with the annual report and other key events.
Ideal experience
Significant financial literacy (i.e. CFA or comparable or commercially minded qualified Accountant with significant existing experience within a Corporate IR and ideally someone with capital markets context (such as corporate broking, equity research or investment banking) experience;
Demonstrable and consistent career progression;
Proven ability to work alongside, manage and coordinate senior level executives;
A deep understanding of the functioning of the equity capital markets and the role and function of Investor Relations within that;
Comprehensive understanding of financial models, equity markets, corporate financials, share register analysis and regulatory environment; and
Experience of the structure and functions of listed companies including Board structures and processes, adviser relationships, listed company obligations etc.
Sector knowledge or experience is not a pre-requisite, but strong commercial acumen, intellectual curiosity and an appetite to learn quickly all are. Genuine passion and interest in the transformation journey our client is going on is essential.
Key attributes of the individual
Absolute professional integrity
Ability to develop relationships and communicate confidently and effectively at all levels both internally and externally;
Numerate with an eye for detail but also the ability to frame and effectively communicate numbers and performance in the broader context of company/sector dynamics;
High levels of personal ambition and motivation to succeed;
Demonstrable project management, organisation, leadership and interpersonal skills. Focused, well-organised with an open, straightforward and professional management style;
Ability to manage multiple priorities with tight deadlines;
Strong intellectual capacity and analytical skills – able to deal with complexity to draw clear conclusions and provide recommendations to senior management;
Judgement & decision making - makes sound business judgements with ambiguous, incomplete or conflicting data;
Ability to combine commercial and strategic perspective with day to day effectiveness – must be willing to get hands dirty;
Communication - strong presentation and report-writing skills; a persuasive personality not afraid to challenge, debate and influence key decisions, and to identify and implement improved ways of doing things; and
Ability to operate independently as well as work well with other internal disciplines such as CoSec, Internal Comms, Brand and Group Finance
Date posted: 14 June, 2018
Further information
If you believe your experience and background matches this brief then please send an introductory email with your CV attached to contact@broomeyasar.com quoting reference number ALTN-340255. If you do not hear back from the research team then please assume your background does not match our client's needs and expectations. Nevertheless, as Broome Yasar Partnership works on a considerable number of mandates throughout the year we may indeed contact you for another role.
Broome Yasar Partnership is regarded as the leading global investor relations and financial public relations executive recruiter. We also help to place candidates into senior corporate communications, internal communications and public relations roles. All our Partners have had direct and considerable experience of the coal face of investor relations and corporate communications, through their work prior to executive recruitment. For further information please call +44 (0) 203 666 5130 or look at www.broomeyasar.com