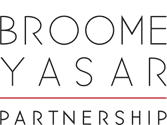 Director of Investor Relations – Listed Global Marketing Services Company – London
Pay: Competitive
Broome Yasar Partnership has been mandated exclusively to search for an Investor Relations Director for this recognised brand, media and digital communications services company and one of the leading global companies within its sector.
The Role
The purpose of this role is (i) to develop and present a clear and consistent investment case to the analyst and investor community; and (ii) to provide feedback to management on the analyst and investor community's perception on the company's general performance – including financial performance, how the business is being managed and how successfully the strategy is being executed.
Requirements
• To develop and maintain an investor relations plan
Develop a clear investment case for presentation to the analyst and investor community
Work closely with colleagues to ensure the plan is consistent with investor relations goals of the parent company and executed in a seamless manner
Determine, in conjunction with global brand, the optimum mix of shareholders (with particular focus on target levels for international shareholders outside of the parent company home shareholders)
Develop strategy for engagement with analysts, existing shareholders and potential shareholders and, via targeting initiatives, achieve target levels of shareholder representation over time
Organise and attend investor meetings, road shows, industry conferences
Set and agree performance metrics and objectives for the Investor Relations function
• To act as the key point of contact for the analyst and international investor community

• To develop transparent and collaborative working relationship with the Investor Relations team at the parent company
Ensure (i) regular two-way dialogue so the organisation is fully aware of investor relations activities and messaging of broader group; and
(ii) that the narrative around the company's performance is represented consistently in group materials and in line with the company's investment case
• To perform comprehensive competitive analysis
Perform comprehensive analysis of financial metrics across traditional and new competitive set and establish critical differentiation points
Monitor earnings releases and analyst report and summarise and critique them for senior management
• To provide feedback to management on the analyst and investor community's perception on the company's general performance
Financial performance;
How the business is being managed; and
How successfully the strategy is being executed
• To create presentations and communication materials for earnings releases, industry events, and presentations to analysts and investors.

• Key Stakeholders for this role with be the Head of IR for the global parent company, the CFO, CEO and the Head of Corporate Communications at the parent company.
Capabilities:
Excellent communicator with a proficiency in dissecting and presenting detailed financial information in a clear and compelling way.
Understands the importance of telling a story and the role that numbers can play in creating this.
Skilled at working effectively in a matrix organisation.
Leadership capabilities for the Communications team:
Strategic insight – ability to interpret data, information and business strategy to communicate compelling stories.
Organisational enrolment – bring the business and key stakeholders with you.
Partnership – coach and empower leaders at all levels to adapt communication delivery to best meet audience needs.
Leadership – achieve synergy between internal and external communication together.
Broome Yasar Partnership is regarded as the leading global investor relations and financial public relations executive recruiter. We also help to place candidates into senior corporate communications, marketing communications and public relations roles.
All our Partners have had direct and considerable experience of the coal face of investor relations and corporate communications, through their work prior to executive recruitment. For further information please call +44 (0) 3666 5130 or go to www.broomeyasar.com
Date posted: 6 June, 2017
Further information
If you believe your experience and background matches this brief then please send an introductory email with your CV attached to contact@broomeyasar.com quoting reference number ASVU-386417.

If you do not hear back from the research team immediately then please assume your background does not match our client's needs and expectations. Nevertheless, as Broome Yasar Partnership works on a considerable number of mandates throughout the year we may indeed contact you for another role.