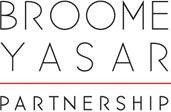 FTSE 100 - (Dep) Director of Investor Relations – Leading global telecommunications company
Pay: Attractive remuneration
Our client
Broome Yasar Partnership has been mandated exclusively to search for a Deputy Director of Investor Relations for this leading global telecommunications company and one of the most recognised brands in the world. This is one of the most exciting senior IR mandates currently in the market.
Opportunity
This is an excellent opportunity for an ambitious individual who is looking for a varied and senior role. The role provides a blend of analytical work, communication with key stakeholders (shareholders, potential investors and analysts) and strategic thinking and influence. The successful candidate should expect to have input into key decision making within the Group and will have longer term opportunities to develop a financial or commercial career or even take over the role of the incumbent Director of Investor Relation over the next few years.
Our client operates a fast-paced environment and the candidate will need to be an energetic and dynamic self-starter who has the confidence and drive to set the IR agenda, provide challenge where necessary, and be equally comfortable maintaining a high level strategic vision while being hands-on and having a sharp eye for detail.
Job Role
Build and maintain trusted relationships with leading institutional investors and sell-side analysts
Co-ordinate investor relations listed subsidiaries globally
Influence strategy through insights into competitor actions and industry developments
Strategic thought leader, who both engages, influences and challenges institutional investors on their thinking about our client specifically, and on the telco/ converged sector at large
Key accountabilities and decision ownership
Lead responsibility for IR co-ordination, sign-off of results and other externally disclosed materials for listed global subsidiaries.
Co-lead responsibility with the IR Director for maintaining trusted relationships with leading equity investors and buy-side analysts
Lead responsibility for strategic input on particular telecoms markets / industry areas
Key performance indicators
Ability to deputise effectively for senior management when meeting investors/analysts – good communication skills, industry knowledge and strategic judgement/analysis
Significant individual recognition in external surveys such as Institutional Investor and Extel
Viewed by senior management as a key contributor to the development of our client's strategy
Must have technical / professional qualifications
Significant telecoms industry experience, ideally in Europe
Investment banking experience – ideally in equity analysis or M&A
Strong written/visual communication skills
Excellent interpersonal and influencing skills
Adept with various financial models and the thinking underlying investment decisions
Dotted reports
Four in the Group IR team plus multiple subsidiary IR teams.
Date posted: 7 September, 2018
Further information
If you believe your experience and background matches this brief then please send an introdutory email with your CV attached to contact@broomeyasar.com quoting reference number AILO-567078. If you do not hear back from the research team then please assume your background does not match our client's needs and expectations. Nevertheless, as Broome Yasar Partnership works on a considerable number of mandates throughout the year we may indeed contact you for another role.
Broome Yasar Partnership is regarded as the leading global investor relations and financial public relations executive recruiter. We also help to place candidates into senior corporate communications, internal communications and public relations roles. All our Partners have had direct and considerable experience of the coal face of investor relations and corporate communications, through their work prior to executive recruitment. For further information please go to www.broomeyasar.com