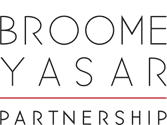 Head of Investor Relations – Leading FTSE 100 – Real Estate (London)
Pay: Competitive
Broome Yasar Partnership has been mandated exclusively to search for a Director of Investor Relations for this recognised FTSE 100 real estate company and one of the leading companies within its sector.
The Role
The role of Head of Investor Relations ('IR') is critical to the success of our client in achieving its objective of delivering sustainable long term value for all stakeholders, and particularly its shareholders. The primary responsibility of the role is to ensure that both existing and prospective investors and sell-side analysts who cover the Company have a clear understanding of the Company's strategy, actions, performance and prospects.

The Head of IR reports to the CFO, with whom they will work closely to manage and develop the company's relationship with the investment community. The Head of IR works closely with the CEO and other Executive Directors ('EDs'). The Head of IR is responsible for leading the IR Team which currently comprises two IR Managers and an IR Co-ordinator.
The nature of our client's IR function is that of both a specialist UK REIT and also a FTSE 100 company. The IR function is already well regarded in the investment community and one of the best of the UK REITs. The aspiration is for the team to be best in class for FTSE 100 and Global REITs.
The Head of IR also needs to develop good working relationships with senior executives across the business, the Corporate Communications Team,the Finance Team and the Strategy & Investment Team
Requirements
Ability to understand and communicate the company's strategy, financial position and performance
Outstanding analytical skills to understand the company's financial results, complex transactions, stock market and economic data, and the ability to interpret the information for the investment community, as well as for senior management
Ability to develop relationships and inspire confidence, trust and respect from internal and external contacts; excellent communication skills to initiate and maintain open dialogue with them.
Exhibit excellent judgmental skills regarding people and information
Strong leadership and management skills; able to inspire others and encourage collaboration
Experience within either the investment community or within our client's operating business is desirable
Ability to produce and deliver presentations which succinctly and consistently communicate high level themes, but with detailed knowledge and understanding to drill down based on investor interest and questioning
Highly motivated and creative individual with proven record of identifying market trends and ability to think strategically and innovatively to continuously challenge the perception of those factors that impact share valuation
Strong commercial acumen, with a good understanding of the property sector and finance
Able to manage a portfolio of responsibilities, prioritise and meet tight deadlines including during peaks of activity at results periods and key investor events; available to travel on an international basis as required
If you believe your experience and background matches this brief then please send an introductory email with your CV attached to contact@broomeyasar.com quoting reference number AJFB-302268-1.
If you do not hear back from the research team immediately then please assume your background does not match our client's needs and expectations. Nevertheless, as Broome Yasar Partnership works on a considerable number of mandates throughout the year we may indeed contact you for another role.
Broome Yasar Partnership is regarded as the leading global investor relations and financial public relations executive recruiter.
We also help to place candidates into senior corporate communications, marketing communications and public relations roles.
All our Partners have had direct and considerable experience of the coal face of investor relations and corporate communications, through their work prior to executive recruitment. For further information please call +44 (0) 3666 5130 or look at www.broomeyasar.com
Date posted: 27 January, 2017
Further information
If you believe your experience and background matches this brief then please send an introductory email with your CV attached to contact@broomeyasar.com quoting reference number AJFB-302268-1.