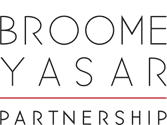 Pre-IPO – Head of Investor Relations (London)
Pay: Competitive
Broome Yasar Partnership has been mandated exclusively to search for a permanent Head of Investor Relations for this recognised brand within its sector. Our client is currently reviewing its strategic options, one of which is to pursue an IPO.
The Role
This individual is an executive who will work closely with the management team and requires extensive investor relations experience. The successful candidate will be a strategic thinker, able to adapt to a fast-paced environment, offer innovative solutions and will have proven verbal and written communication skills.
Based in their main offices, the Director/Head of Investor Relations will report into the Group Finance Director and partner closely with senior management, internal legal counsel, corporate communications, and finance and key business units across the organisation. This individual is responsible for the communication of the company's strategy and value proposition to the investment community.
As this is a relatively new role, the successful candidate will have the responsibility to create a proactive, on-going and successful external and internal investor relations programme.
Key drivers
The goal of this position is to be responsible for financial communications and analysis relating to the investment community.
This position is accountable for creating and presenting a consistently applied messaging to the investment community on behalf of the company.
The Director/Head of Investor Relations will monitor and present to management the opinions of the investment community regarding the company's performance.
They will report directly to the CFO and will assist in the development and co-ordination of the investor relations strategy and activities to broaden interest in the company.
This position plays a critical role in conducting research, analysis and consultation for developing and implementing an investor relations program.
The Director/Head of Relations is expected to establish, develop and maintain long-term business relations with investors, while ensuring a timely response and resolution to all requests.
Requirements
High financial literacy
Strong Financial Analysis skills and the ability to read, analyse and interpret financial reports and legal documents
Expert in the compilation and interpretation of important metrics and other relevant information
Understanding of the UKLA regulatory framework
Excellent communication skills at all levels and within different mediums
Proactive and organised, with the ability to work autonomously
Ability to respond sensitively and appropriately to confidential issues and information
High level of accuracy, consistency and timely responses are essential
Flexibility to travel as and when required
Education/Experience
Degree educated, with good knowledge of finance and accounting principles
Previous experience in Investor Relations required
Good knowledge of UKLA and FSA requirements and Capital Markets
Knowledge of related Sector/operating markets preferable but not essential
Certificate in Investor Relations (CIR) preferable but not essential
If you believe your experience and background matches this brief then please send an introdutory email with your CV attached to contact@broomeyasar.com quoting reference number AISV-827303. If you do not hear back from the research team immediately then please assume your background does not match our client's needs and expectations. Nevertheless, as Broome Yasar Partnership works on a considerable number of mandates throughout the year we may indeed contact you for another role.
Broome Yasar Partnership is regarded as the leading global investor relations and financial public relations executive recruiter. We also help to place candidates into senior corporate communications, marketing communications and public relations roles. All our Partners have had direct and considerable experience of the coal face of investor relations and corporate communications, through their work prior to executive recruitment. For further information please call +44 (0) 3666 5130 or look at www.broomeyasar.com
Date posted: 6 June, 2017
Further information
If you believe your experience and background matches this brief then please send an introdutory email with your CV attached to contact@broomeyasar.com quoting reference number AISV-827303.