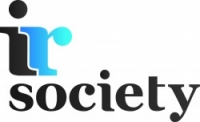 Professional Development Executive - The IR Society
Pay: Competitive
The Investor Relations Society, the UK's professional body for investor relations, is looking to recruit a new member of its Executive Team to strengthen our Professional Development offering for members, as well as support membership and marketing efforts.
The permanent position of Professional Development Executive would be ideally suited to an energetic and enthusiastic individual with a co-ordination, project management or roadshow/team assistant background to work as part of an experienced executive team based at Coleman Street near Bank/Moorgate in The City of London.
The role is immediately available and will involve the planning, organising and marketing of our professional development courses. Working as a part of a high performing executive team with one other Professional Development Executive, the day-to-day responsibility covers the Society's Professional Development Courses (around 40 per annum) and managing course attendee registrations (around 300 per annum).
This will include:
Planning annual calendar of courses and working with the Events Executive to ensure a strong link between courses and events;
Manage course delivery from start to completion. This includes ensuring content is up to date, on-site presence, course material production and course feedback process;
Identifying and co-ordinating speakers/trainers for courses;
Researching new courses and undertake competitive analysis;
Use of communications tools and social media to market and promote courses;
Use of CRM database to target, enrol and manage course delegates;
Assist in the broader marketing remit, including maintaining the CRM and helping website content management;
Preparing the agenda and minutes for the Society's Education Committee.
Key attributes of the role:
The ideal candidate would have a keen interest in developing their knowledge of the investor relations profession and financial markets;
Enjoy working in a customer-facing environment as an external face of the Society;
A good writing style and some familiarity with budgets;
A team player who can see their role as an integral part of delivering an overall quality of service on behalf of the Society;
A keen attention to detail and quality customer service with high level of responsiveness are very important;
Previous experience of running courses or events would be an advantage.
Date posted: 30 August, 2018