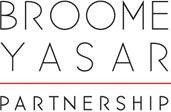 Snr. Investor Relations Manager – Top end FTSE 250 – Leading UK environmental infrastructure group
Pay: Attractive remuneration and relocation
Location: Exeter, UK
Our client
Broome Yasar Partnership has been mandated exclusively to search for a (Snr.) Investor Relations Manager for this Exeter based FTSE 250 company, which is recognised as the UK leader in the environmental infrastructure sector.
Opportunity
Working in the Finance Team, reporting to the Director of Investor Relations and Corporate Affairs and working closely with the CFO and Director of Treasury, Tax and Group Finance as required, as the Investor Relations Manager, you will create and present a consistently applied investment message to the investment community on behalf of the Company, monitoring and presenting to management the opinions of the investment community regarding its performance. Providing updates on shareholder feedback, share price movements, consensus, and other IR matters in a timely manner.
Key accountabilities and responsibilities
You will be fundamental to delivering and executing the IR programme and will be responsible for managing the day to day investor relations activity. You will act as the key point of contact for analysts and shareholders, including responding to meeting requests and queries, discussing the group's financial performance and strategy, and commenting on analyst models, valuation and research reports. You will ensure analyst consensus is accurate and up to date at all times.
As the Investor Relations Manager, you will develop high quality materials for financial results and other financial releases, including RNS announcements, slides, scripts and Q&As, working with the Director of Corporate Affairs & Investor Relations and liaising with the CFO operating businesses and group finance.
Ideal experience
The ideal candidate will have a good knowledge of the role from a capital markets capacity. Strong financial literacy is a requirement – an accountancy or CFA qualification OR experience of working in institutions in a financial market capacity is essential (needs one or the other). You must thrive in a role that requires cross business liaison and reliance upon resources from across the group, as well as the skill set to liaise and operate at all levels within an organisation. There will be the requirement to manage a graduate / trainee role
Job Role

Broome Yasar Partnership is regarded as the leading global investor relations and financial public relations executive recruiter. We also help to place candidates into senior corporate communications, internal communications and public relations roles. All our Partners have had direct and considerable experience of the coal face of investor relations and corporate communications, through their work prior to executive recruitment. For further information please call +44 (0) 3666 5130 or look at www.broomeyasar.com
Date posted: 19 January, 2018
Further information
If you believe your experience and background matches this brief then please send an introductory email with your CV attached to contact@broomeyasar.com quoting reference number APFO-434828.
If you do not hear back from the research team then please assume your background does not match our client's needs and expectations. Nevertheless, as Broome Yasar Partnership works on a considerable number of mandates throughout the year we may indeed contact you for another role.