2016 Best digital reporting winners
In this award we are looking for entries that clearly demonstrate how the digital environment is used to enhance the usability and support of the company's reporting, both Annual and CSR Reports. Best Practice in Reporting is currently to embed the key content of the Annual and/or CSR report strategically throughout the appropriate sections of the corporate/IR website. As such, the focus will be on consistency and quality of the content that was used and whether the use of video and/or multimedia was used to strengthen the reporting communications. Microsites will also be included in the judging process. Further attention will be paid to the promotion of the digital report, date of publication aligned with print, as well as any success criteria and feedback. As mobile accessibility is now a necessity, not a nice-to-have, the Report(s) must be accessible across all mobile devices.
Award Categories
Best digital reporting - International
Best digital reporting - Small Cap & AIM
Best digital reporting - FTSE250
Best digital reporting - FTSE100

Geberit wins Best Digital Reporting award for a well thought-out digital report. Judges commended the company for accessibility and easy to download charts. It was clear that much consideration had been given to making sure that functionality and usability add to the underlying annual report rather than being distracting to the reader.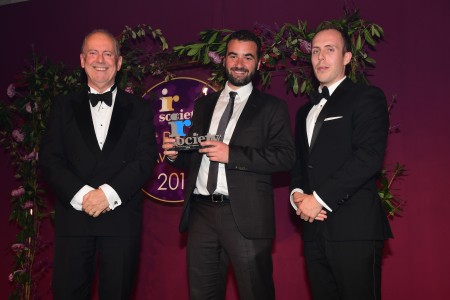 Gyles Brandreth, Stefan Berg from EQS (on behalf of Geberit) and Daniel Fish from the Financial Times
Highly Commended:
LafargeHolcim
Judges would like to highly commend LafargeHolcim for their effective use of online reporting. Judges noted the wealth of underlying data within the digital report and particularly the helpful 'highlights wall' and functionality afforded to readers to download relevant information.
Shortlisted companies:
AGCO
BASF
Gazprom Neft
Vovlo Car Group

Congratulations to Inland Homes who win this award for demonstrating innovation in digital reporting. Judges commented on the neatly presented and attractively designed report and the consideration of mobile optimisation for stakeholders.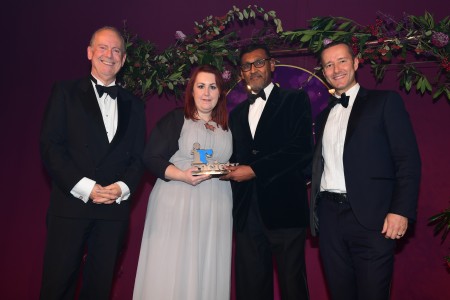 Gyles Brandreth, Melanie Hyland and Nish Malde from Inland Homes and James Eves from Deutsche Bank Depositary Receipts
Shortlisted companies:
Flowtech Fluid Power
Henry Boot
Trifast

A new entrant to what the judges described as a very strong field. Evraz produced a thoughtful, well-designed and visually pleasing digital report. The judges were thrilled to see how their use of digital reporting added to readers' understanding of the business. They thought the ability to customise online information and send it via email from the website was particularly helpful for users of the report.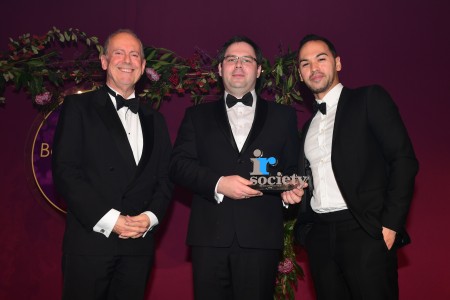 Gyles Brandreth, Andrey Kozhevnikov from Zebra Corporate Communications (on behalf of Evraz) and Leon Channon from Design Portfolio
Shortlisted companies:
Dechra Pharmaceuticals
Halfords
Ocado
OneSavings Bank
Thomas Cook

Congratulations to Old Mutual for what the judges described as engaging, ambitious and ultimately, effective online reporting. What stood out for the judges was the way the company brought the annual report to life and managed to successfully address strategic changes while remembering wider stakeholders.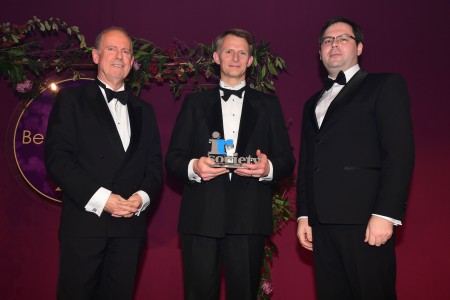 Gyles Brandreth, Patrick Bowes from Old Mutual Group and Andrey Kozhevnikov from Zebra Corporate Communications
Shortlisted companies:
Anglo American
Barclays
BP
Legal and General
United Utilities Group