2017 Best use of digital communications winners
In this broader category, we are looking for entries that embrace the full potential of digital media, demonstrating specifically how engagement with investors, shareholders and other key stakeholders through digital, delivers the investment story in a clear and effective way. The judges are looking for evidence that digital plays an integral part in the communication of the equity story and investment case of a company, as evident through their investor relations channels such as the corporate website, apps, social media platforms, blogs and everything else digital out there.
Award Categories
Congratulations BASF, while a close-run category, you demonstrated exemplary use of social media with effective and efficient design. It was clear that much work and consideration has been given to the company's digital strategy. Judges particularly liked the use of popular links and accessibility of the factbook. Great job BASF!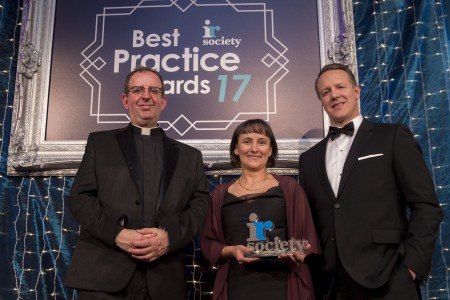 Rev. Richard Coles, Andrea Wentscher from BASF and Darrell Heaps from Q4
Shortlisted companies:
Intertrust
Sberbank
Valmet
Congratulations ASOS! The judges liked your clear and useful design, and really got a sense of the digital DNA of the company. They also applauded your investor focus within the site and good use of video to offer authenticity and personality to your digital communications.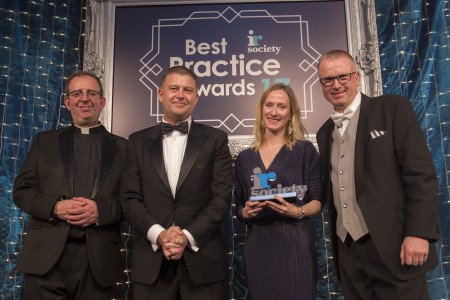 Rev. Richard Coles, Greg Feehely from ASOS & Abi Tasker from Investis (on behalf of ASOS) and Justin Cooper from LINK Asset Services
Highly commended:
Sound Energy
The judges would like to highly commend Sound Energy for an innovative digital communications strategy.

FTSE250 - Winner: Aggreko



Congratulations Aggreko, for demonstrating best in class digital communications! Aggreko produced a well laid out digital strategy with rich information around business drivers. The judges commended an overall simple, clear and accessible design with nice integration of video on the annual report page. Well done!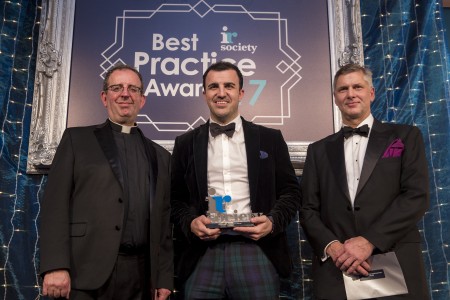 Rev. Richard Coles, Chris Corrigan from Investis (on behalf of Aggreko) and David Enticknap from Extel WeConvene
Highly Commended:
Go-Ahead Group
The judges would like to highly commend Go-Ahead Group for a strong entry in this category.
Shortlisted companies:
Cairn Energy
Inchcape
​Thomas Cook Group
In this exceptionally strong category, Anglo American is this year's winner! The judges remarked on the richness of information, good use of social media and excellent use of video in different settings, which made this entry stand out. Anglo American's communications strategy around its 100 year anniversary was also applauded. Most deserving Anglo American.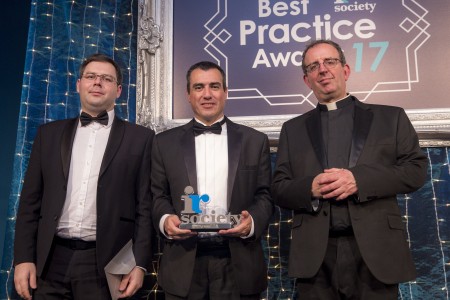 Andrey Kozhevnikov from Zebra Corporate Communications, Marcelo Esquivel from Anglo American and Rev. Richard Coles
Shortlisted Companies:
British Land
Burberry
DCC
Prudential
​Sainsbury's