2017 Most effective communication of company investment proposition winners
The judging panel was looking for evidence of clear and concise communication of an investment proposition. They considered the channels used and consistency of messaging, as well as transparency around material issues. The investment proposition should be supported by linkages to strategy, business model, sustainability and risk. It should also highlight the company's market position and differentiating, competitive advantages. Investors should be presented with adequate information to give context to the investment proposition as well as sufficient detail around current performance and future prospects. We should add that the judges started their review of the entries by considering how difficult it must be to present a compelling long-term investment proposition in an operating environment that has been changing with more than our fair share of external factors at play. So why invest?
Award Categories
Congratulations Valmet who the judges said clearly addressed the award criteria, and produced joined up communications across all mediums. Overall, Valmet demonstrated a particularly good use of trend analysis, including the impact of long-term trends on their future prospects.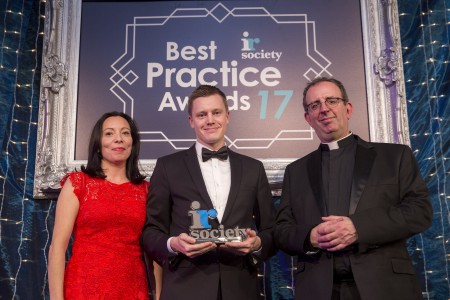 Danielle Poulain from QuantiFire, Calle Loikkanen from Valmet and Rev. Richard Coles
Shortlisted companies:
BASF
DP World
NLMK Group
​X5 Retail Group
Congratulations McBride, the winner of this category! Judges were unanimous in their praise for a clear investment case, KPIs and overall joined up communications. Great job, McBride, well done!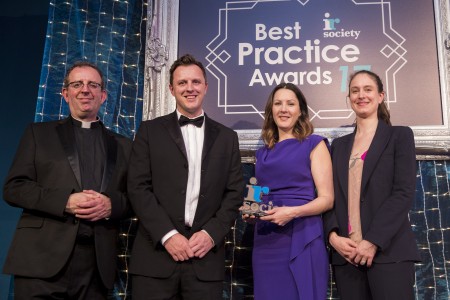 Rev. Richard Coles, Gary Eden & Rebecca Morgan from McBride and Candice de Monts-Petit from IR Magazine
Highly Commended:
ESB
The judges would like to highly commend ESB for a simple, concise and easy to understand investment proposition. The judges noted the ease at which they found the investment case on the ESB website.
Shortlisted companies:
Arix Bioscience
IG Design Group
Highly commended last year, the judges are delighted to award DS Smith as winners this year. Congratulations for your clear, and engaging communications around the company strategy and markets. The judges also praised DS Smith for compelling articulation of the investment proposition, and simplifying information for a diverse audience. Well done indeed!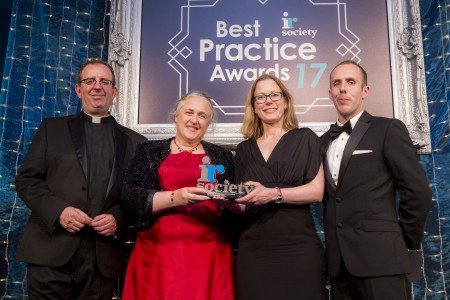 Rev. Richard Coles, Anne Steele and Rachel Stevens from DS Smith and Daniel Fish from the Financial Times
Shortlisted companies:
Redefine International
Sophos Group
Congratulations go to Rentokil Initial for clear and concise communication of your investment proposition. The judges especially liked the clarity of business model and drivers, and how the content and message in the annual report flows through all investor communications. Well done Rentokil!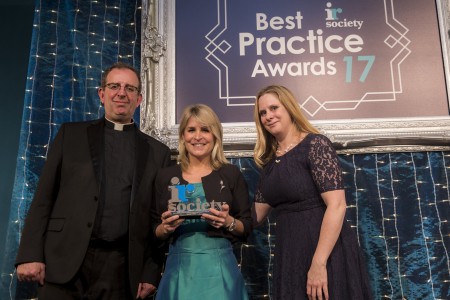 Rev. Richard Coles, Katharine Rycroft from Rentokil Initial and Alison Owers from Orient Capital
Highly Commended:
Taylor Wimpey
A past winner of this category, the judges would like to highly commend Taylor Wimpey for excellent links across all communications and demonstration of long-term market data.
Shortlisted companies:
British Land
Coca-Cola HBC
IHG
Landsec