2017 Most effective integration of sustainability into corporate communications winners
For this award, the judges were looking for evidence of clear and concise communication of a sustainability strategy that supports the overall investment proposition. This should address material issues, giving due prominence to challenges as well as successes. It should also be reflected across all communications channels.
Award Categories
Congratulations to Olam who showed clear tone from the top in their sustainability reporting, with an outstanding CEO report. Judges also commended Olam for excellent use of graphics. First class, well done!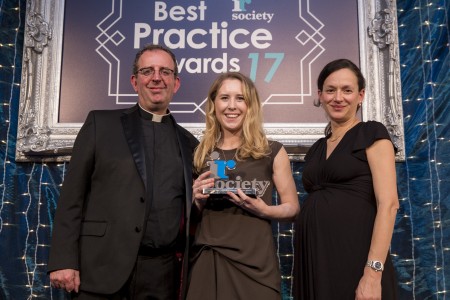 Rev, Richard Coles, Fran Coles from Black Sun (on behalf of Olam) and Mary Gormley from BNY Mellon
Highly commended:
BASF
The judges would like to highly commend last year's winner BASF, for demonstration of a highly interactive and integrated approach to sustainability.
Shortlisted companies:
REN
Congratulations Pennon Group, you are a winner! The judges said this was an example of an award-winning sustainability report that demonstrates how its mission reflects its sustainability goals. This was further supported representation of the CEO on the board of sustainability. Great job Pennon Group!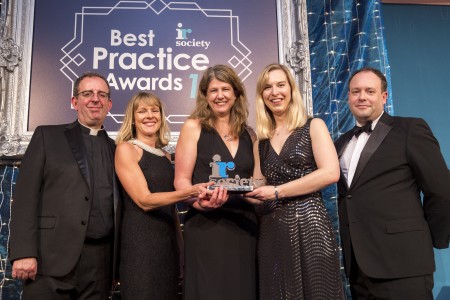 Rev. Richard Coles, Tanya Reed, Karen Senior and Sarah Heald from Pennon Group and James Brown from World Television
Highly commended:
Go-Ahead Group
Judges would like to highly commend Go-Ahead Group for a strong report with good detail at the operating company level within their sustainability report.

FTSE100 - Winner: Lloyds Banking Group


Congratulations Lloyds Banking Group for a transparent sustainability report. In particular, the judges commented on the company's response to addressing social issues and how this flows through all communications. Bravo Lloyds Banking Group!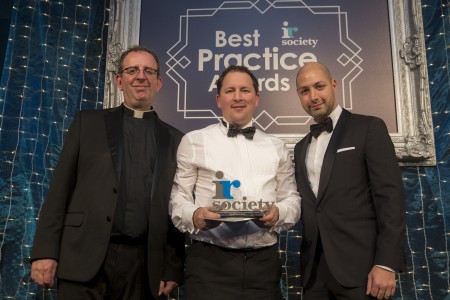 Rev. Richard Coles, Douglas Radcliffe from Lloyds Banking Group and Reza Eftekhari from Morrow Sodali
Highly commended:
Mondi
The judges would like to highly commend Mondi Group for their innovative approach to sustainability reporting.
Shortlisted companies:
Anglo American
Aviva
​Coca-Cola HBC
G4S
​RB