2016 Voted awards winners
For the Voted Awards, which recognise excellence in individual and team investor relations, we are delighted to be working in partnership with WeConvene Extel who have helped us to address a larger audience and voting universe comprising the buy- and sell-sides. The nominations included 274 companies and 333 IROs, of which 23 were newcomers to the industry. We presented three voted awards in 2016: Best newcomer, Best IRO and Best overall company IR.
Award Categories
Best newcomer to IR
Best IRO
Best overall company IR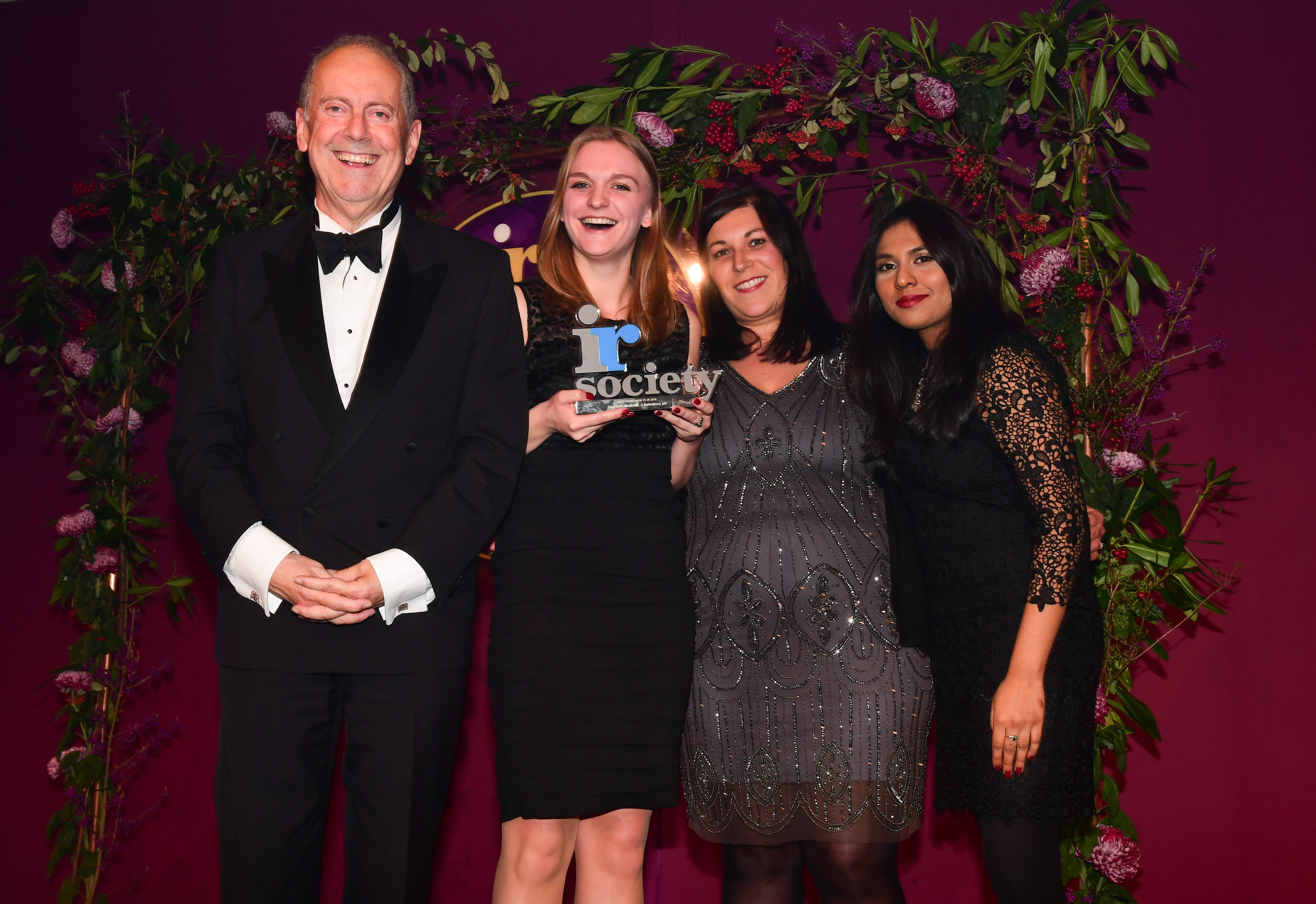 Gyles Brandreth, Charlotte McBride from J Sainsbury, and Debbie Nathan and Muksheeda Boodhooa from EMR
Congratulations Charlotte. This was described as a remarkable performance for a veritable newcomer. Charlotte is apparently very popular with the investment community, particularly sell-side analysts who find her very approachable. In a most competitive sector, this has been key to Charlotte's success.
Sortlisted nominees
Joanna Le Neve Foster - J Sainsbury
Matt Parrish - Clinigen Group
Becky Pearce - Unilever
Charles Hildesley - Vodafone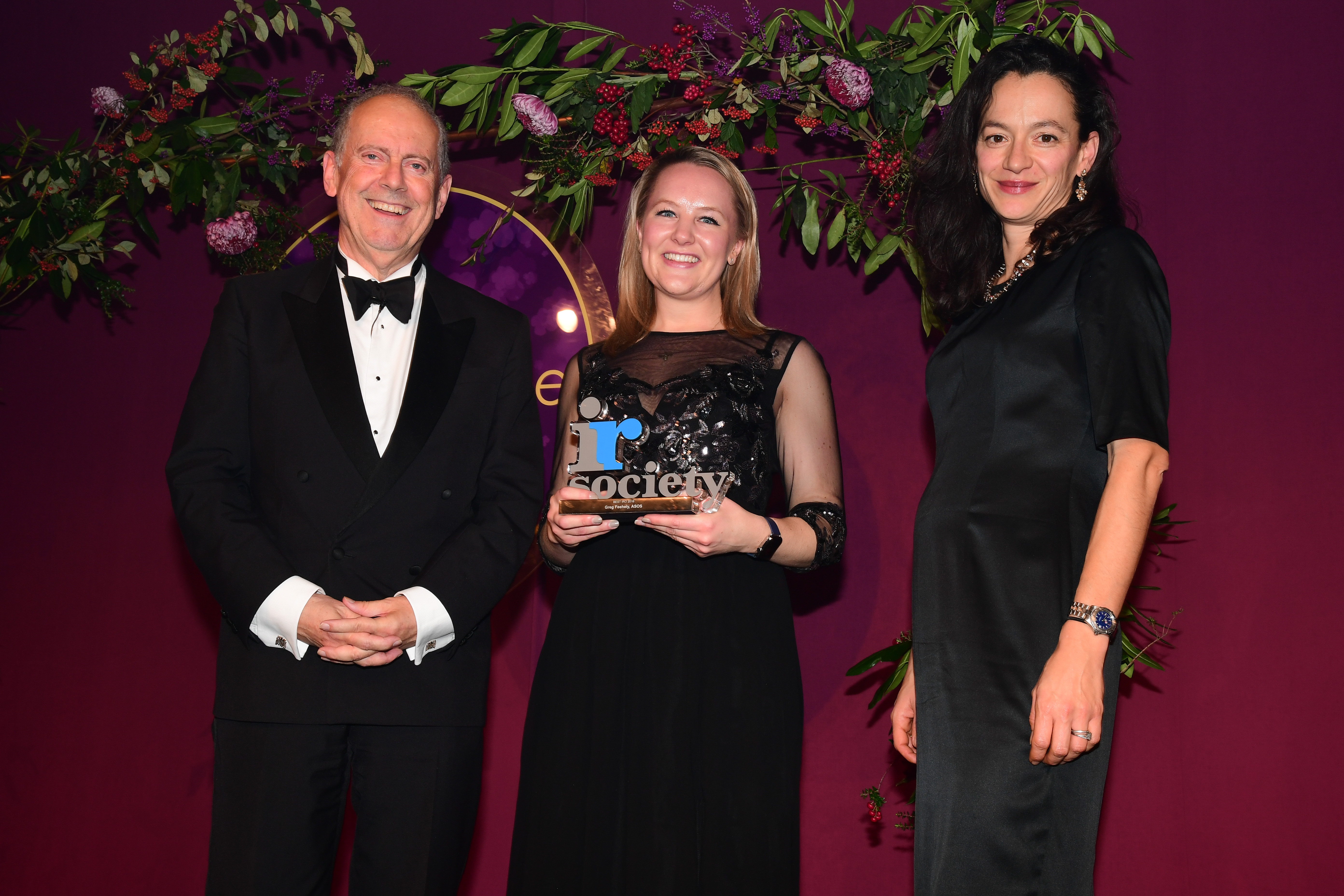 Gyles Brandreth, Alexandra Starkey from ASOS (on behalf of Greg Feehely) and Mary Gormley from BNY Mellon
A previous winner of this award, Greg has moved back up the rankings to emerge as number 1 with a broad range of support from both buy- and sell-sides for his special IR skillset. Well done Greg!
Shortlisted nominees
Helen Cox - Marks and Spencer
Sarah Elton-Farr - Shire
Sarah Levy - Kingfisher
Adam Phillips - Halfords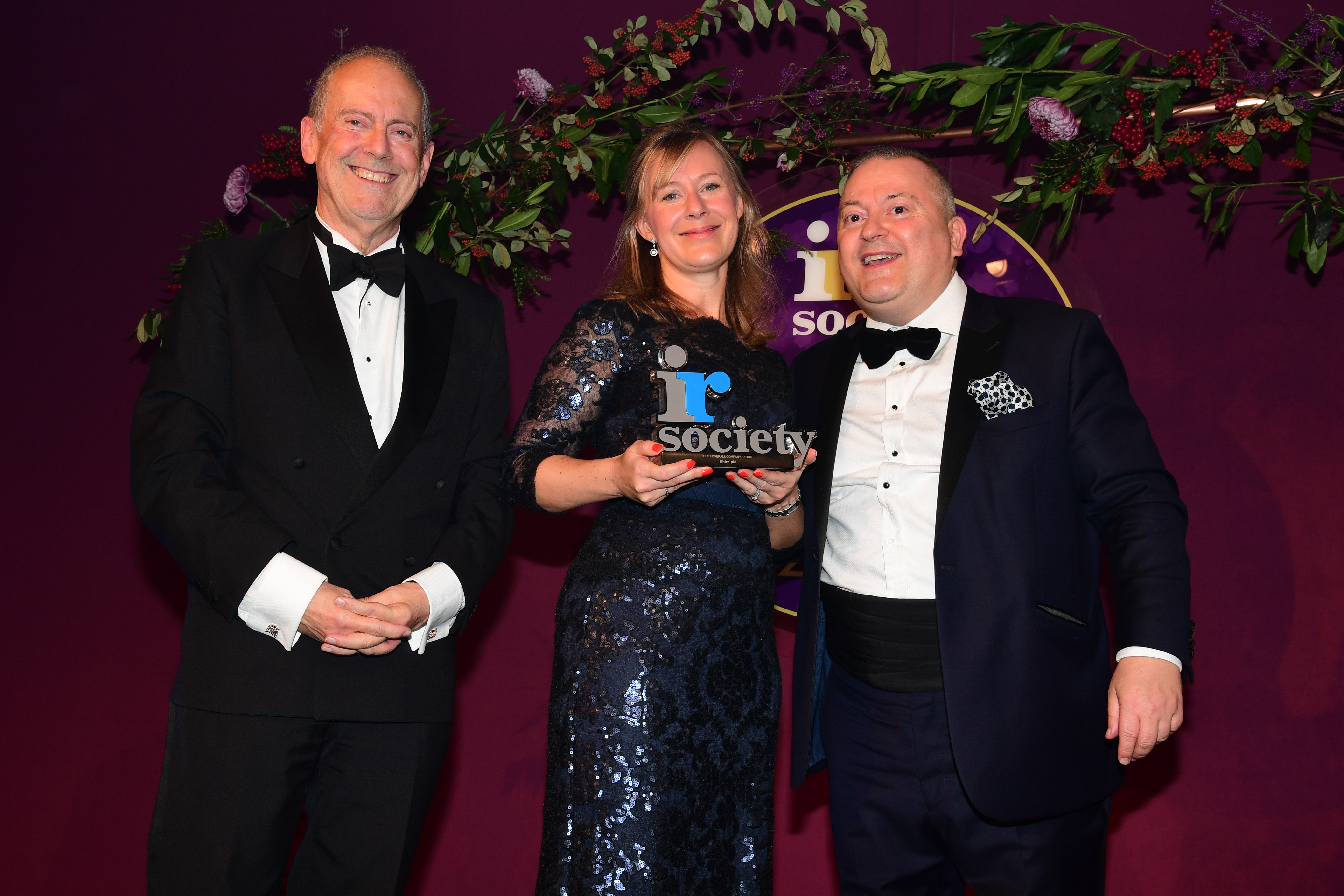 Gyles Brandreth, Sarah Elton-Farr from Shire and Richard Davies from RD:IR
The Shire team, a former winner of this award, is credited with great execution of bold transactions in a difficult and complex market environment. Notably, the overall IR effort, while clearly strongly led, has been ably supported by the C-suite, Chair and the Board.
Shortlisted nominees
ASOS
AstraZeneca
BT Group
Kingfisher

Once again we would like to thank WeConvene Extel for their hard work in providing the Voted Award winners for 2016.