2017 Voted awards winners
For the Voted Awards, which recognise excellence in individual and team investor relations, we are delighted to be working in partnership with WeConvene Extel who have helped us to address a larger audience and voting universe comprising the buy- and sell-sides. The nominations included 274 companies and 333 IROs, of which 23 were newcomers to the industry. We presented three voted awards in 2016: Best newcomer, Best IRO and Best overall company IR.
Award Categories
Congratulations to Fidelity International, who win this inaugural award! The Fidelity team are applauded for their very diligent and knowledgeable analysts. Notably, it was their very interesting views and insights that clearly differ from consensus, that landed them this brand new award. Bravo Fidelity International!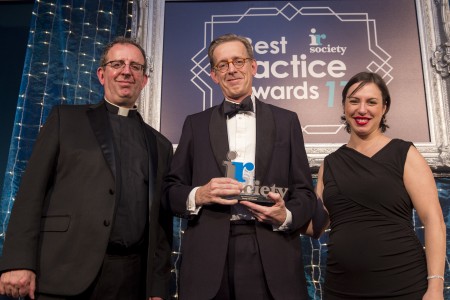 Rev. Richard Coles, Trelawny Williams from Fidelity International and Cynthia Meiring from Jefferies
Sortlisted nominees
BlackRock Investment Management (UK)
Fidelity Management & Research
Norges Bank Investment Management
Schroder Investment Management

Congratulations James. He is described as excellent an IRO who has settled into the role very easily and made it his own. Well done indeed!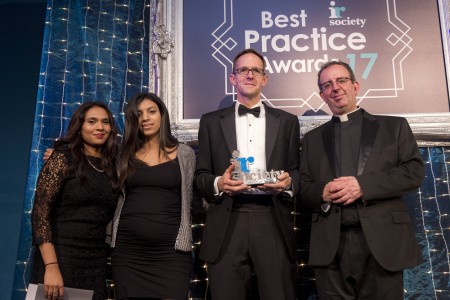 Anastasia Pittas & Muksheeda Boodhooa from EMR, James Collins from Sainsbury's and Rev. Richard Coles
Sortlisted nominees
Lisa Hau, WPP
Edward Sands, Lloyds Banking Group
Paul Tymms, Ladbrokes Coral Group

Congratulations Thomas! A well-known figure in the IR world, the investment community described him simply as 'one of the best IROs in the business.' Well done Thomas!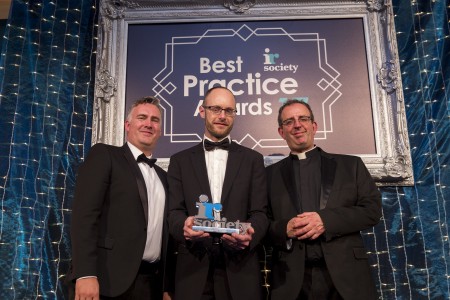 Rev. Richard Coles, Thomas Kudsk Larsen from AstraZeneca and Damon Rowan from BNY Mellon
Shortlisted nominees
Sarah Elton-Farr, GSK
Greg Feehely, ASOS
Chris Griffith, Tesco
Silvia Santoro, 3i Group


Congratulations AstraZeneca! Not only an award-winning IRO but now an award-winning team! The AstraZeneca team is credited with being very knowledgeable, and providing good disclosure on company and industry trends. The investment community also praised the company management for their availability and support in IR efforts. Well done AstraZeneca, you're the best!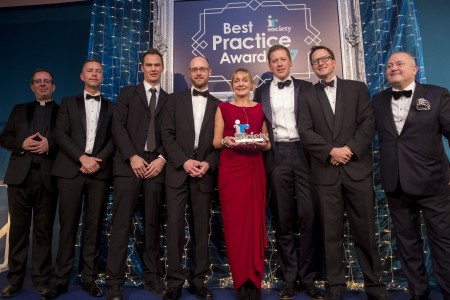 Rev. Richard Coles, AstraZeneca's IR team and Richard Davies from RD:IR
Shortlisted nominees
GSK
Informa
London Stock Exchange Group
WPP

Once again we would like to thank WeConvene Extel for their hard work in providing the Voted Award winners for 2017.