IR for personal and executive assistants
Personal and Executive assistants who come into contact with investors, research analysts and external advisors need to understand the dynamics of the financial markets. This course will help you to understand the financial jargon, who the key participants are, what to prioritise, what information can be disclosed and how you can best support senior management.
What will I gain?
Personal and executive assistants to chairmen, chief executives, finance directors and IR directors. Also for other administrative staff who deal with investors and external advisors in their role.
Really informative and interesting - will really help me with my new role as an IR executive assistant
Very informative and easy to follow. Deborah was a great presenter and engaging
The course gave a good in depth knowledge of Investor Relations. At the same time it was targeted at personal and executive assistants, which made it easy to understand the content. It was also very valuable to meet other personal and executive assistants
Course tutor: Deborah Morton-Dare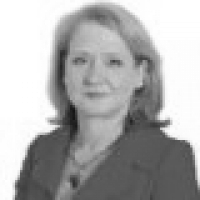 Deborah specialises in financial training for all levels from beginners to advanced. She presents a comprehensive range of courses to a diverse range of corporate clients and financial institutions and specialises in making complex technical subjects comprehensible.
Deborah qualified as a Chartered Accountant with Arthur Young and then worked in Corporate Finance gaining wide ranging experience in a variety of corporate and financial institutions. She then worked as a financial consultant to companies assisting them in raising finance and structuring.
Book now
Course level
IR Fundamentals
Location
Central London
CPD points
40
Course dates
7 November 2017
9.30am to 4.30pm
21 February 2018
9.30am to 4.30pm
28 June 2018
9.30am to 4.30pm
9 October 2018
9.30am to 4.30pm
IR Society members (£419 + VAT)
£502.80
IR Society Premium members (course allowance included in membership package)
£0
Non-members (£599 + VAT)
£718.80
Book now