Should we be afraid or not? Hedge Funds & Sovereign Wealth Funds
This half-day course is designed to offer an overview of how both Hedge Funds & Sovereign Wealth Funds operate in today's global financial market place. It will offer an insight into the thinking behind some of the investor behaviour which has attracted much comment in the financial press – not all of it well informed
The course is designed to demystify much of the commentary surrounding these two groups of Money Managers & should develop participants' knowledge of the following
Why are they called Hedge Funds if they are not 'hedged'?
The mechanics of Short Selling & Leverage
Why are Pension Funds investing in them?
Understanding their Counterparty relationships
Is having a Sovereign Wealth Fund on your register a good thing?
Course tutor: Paul Meadows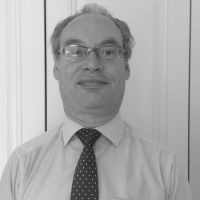 Paul's background of fifteen years hands-on experience (Trader, Research Head & Portfolio Manager) from the Buyside of the markets (both Institutional & High Net Worth Private Client) enables him to bring a practitioner's perspective to help understand this small group of Money Managers which have attracted much comment in the financial press – not all of it well informed. Having undertaken the early due diligence meetings with Hedge Funds from a prospective investor viewpoint in the past, Paul now also has the experience of designing & delivering Training programs for both Hedge Funds & Sovereign Wealth Funds as Clients around the world today. The answer to the question in the title is 'No', but you do need to understand why this is.
Programme
Session 1
Introduction to the Hedge Fund industry
What are they exactly? Generic characteristics to look for
Industry origins. Why are some Funds 'hedged' & some not?
How large is the overall Hedge Fund Universe? The numbers in context
What sort of Hedge Funds are you likely to be dealing with?
What does their own investor base look like exactly?
Case Study - How do Investors choose their Hedge Fund Managers?
Session 2
Hedge Fund Tactics, Counter-Parties & Relationships with IR Departments
Counter-party relationships - Prime Brokerage
How Leverage translates into Market exposure
Short Selling explained. Stock lending – by who? Your own shareholders
How do they identify Short Sale targets?
What do Hedge Funds want from Investor Relations Departments?
Case Study – What do Corporates worry about?
Session 3
Sovereign Wealth Funds – Typical Cornerstone Investors with IPOs
Just another Institution, or are they different?
What are they exactly & what do they do?
Where are they & how much money do they manage?
Relationships with Corporates & their shareholders
Case Study – Wrap-up Quiz
Book now
Course level
Advanced IR
Location
Central London
CPD points
20
Course dates
28 November 2017
9.00am to 1.00pm
5 May 2018
9.00am to 1.00pm
IR Society members (£319 + VAT)
£382.80
IR Society Premium members (course allowance included in membership package)
£0
Non-members (£469 +VAT)
£562.80
Book now