ESG/SRI: Sustainability issues for IROs
This course will give participants all of the information, context and access to tools that they need to understand and respond to the growing interest of institutional investors in the sustainability performance and corporate governance practices of quoted companies. It will focus on helping manage the growing IR-related communication and reporting requirements around SRI/ESG issues, ranging from employee engagement and social responsibility to supply chain and environmental impact. Participants will gain a better understanding of the key sustainability issues, current and future trends and how to successfully identify and engage with key stakeholders.
What will I gain?
This course is aimed at those who interact with various SRI analysts/ESG teams and who wish to develop an effective SRI programme. It is particularly suited to companies that are choosing to co-ordinate these investor communications from the IR department, but will be of relevance to all who are involved in this growing area of interest.
Really informative and engaging, learnt a lot.
Mike adapted well to the group's needs, and it was good to have buy-side speaker.
Course was very informative and ran smoothly. It answered the questions that I had going into the day.
Course tutor: Mike Tyrrell - Editor, SRI-CONNECT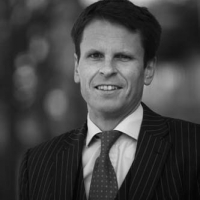 Mike has been helping companies communicate with SRI investors for the past 15 years, during which time he has worked on the buy-side, sell-side and most recently for the independent communications platform, SRI-CONNECT. Mike has spent 18 years as an SRI Analyst, initially at Jupiter Asset Management and then at HSBC Global Equities where he established the first SRI research on the 'sell-side' and, most recently, at Citi Investment Research. Mike is currently Editor at SRI-CONNECT and brings a wealth of knowledge and experience to the Society's advanced IR ESG/Sustainability course, introduced in 2016.
Programme
Introduction to SRI
• Understanding the issues and shaping messages
• Managing the process – targeting, disclosing, roadshowing
• Building relationships – internal and external
• Practical exercise
Book now
Course level
Advanced IR
Location
Central London
CPD points
20
Course dates
18 October 2017
9.00am to 1.00pm
17 April 2018
9.00am to 1.00pm
23 October 2018
9.00am to 1.00pm
IR Society members (£319 + VAT)
£382.8
IR Society Premium members (course allowance included in membership package)
£0
Non-members (£469 + VAT)
£562.8
Book now