EmCo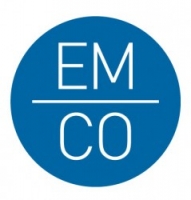 ---
EmCo is a Moscow-based consultancy specialising in financial communications and investor relations. We have a qualified team with comprehensive industry expertise in various sectors. We have extensive experience in delivering a full range of investor relations services, which aim to help our clients towards building and maintaining relationships with the investment community, identifying and targeting potential investors, and generating increased investor interest.
We focus on the following areas:
• Consolidated reporting in line with best practice
o Annual reports, MD&A and other documents required by financial market regulators
• Research and studies
o Tailored perception studies
o Peer group benchmarking studies and analysis of best practice
• Investor communication
o IR strategy development and implementation
o Investor communication materials: presentations, factsheets, factbooks, etc.
o Organisation of events for investors related to the release of financial results, road shows, etc.
o Investor Relations sections of corporate websites
o Segmentation and targeting of institutional investors
Our client base is comprised of Russian companies whose securities are traded on Russian and foreign exchanges.
Services: Investor relations
Pavel Kim
Partner, Head of IR practice
+7 495 980 06 84
ir@em-co.ru
Office 23, Bolshaya Sadovaya 10, Moscow, 123001, Russia