Heartwood Partners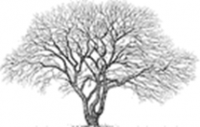 ---
Heartwood Partners is a specialist investor relations advisory firm that helps listed and pre-IPO companies to improve their communication with investors. We work with clients to build a stable, well-informed shareholder base and to increase the number of investors who understand the investment proposition.
Formed by ex-fund managers Simon Young (BlackRock) and Alex Schlich (Sanlam Four), we have a deep understanding of capital markets. We use this knowledge to help clients explain their investment case to a wide range of investors in a clear and consistent manner, across all formats, and with maximum effectiveness.

Services include:
Inform: shareholder analysis, investor profiling and targeting, perception studies.
Connect: PCB and institutional roadshows, detailed meeting feedback, capital market days.
Communicate: Website best practice, RNSs, presentations, corporate factsheets.
Advise: investor relations strategy, IPO and capital raise messaging, implementing your IR program.

A 2 page brochure of our services can be found here: Heartwood Partners Services
Please get in touch with us.
Alex Schlich
Co-Founder & Partner
Alex.Schlich@HeartwoodPartners.com
07710 164 120

Simon Young
Co-Founder & Partner
Simon.Young@HeartwoodPartners.com
07811 406100
Services: Investor communications, Investor presentations, Investor relations, Investor roadshows, IR for small caps, Shareholder research, Shareholder targeting, Website development