From investor relations to business leader - the pathway to CEO? Broome Yasar Partnership
Looking ahead at the growth trajectory of careers in investor relations, we believe there are exciting future career prospects for today's IROs. The past 10 years have seen a momentous transformation in the positioning, perception and credibility of investor relations leaders. We should all be proud of this achievement and it is humbling to see what has been achieved. But where next for the investor relations profession?
Download From investor relations to business leader - the pathway to CEO? Broome Yasar Partnership
Investor relations is changing and this is bringing new possibilities for career progression that were out of the question only a generation ago. Until recently it was rare for an investor relations head to have a seat on a corporate executive committee. Now many have successfully made the transition into business leadership roles with some former high profile IROs having made the ultimate move to chief executive. Many others have transitioned into other senior roles including heads of strategy, company secretariat, corporate development, corporate affairs, chief of staff as well as non-executive directorships.
This report, in association with the UK IR Society, provides role models for future career journeys by profiling 13 former investor relations professionals who have used their experience in IR as a vital stepping stone on the way to the C-Suite.

This video provides the context for the report.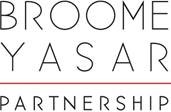 About Broome Yasar Partnership
Broome Yasar Partnership is the leading global executive recruitment consultancy dedicated to Investor Relations, Corporate Communications, Public Relations and Marketing Communications. Our dedicated Partners have extensive experience of both investor relations and executive recruitment and have been involved in helping to place more than 300 senior investor relations professionals globally.
Headquartered in Central London, we offer a global service that draws on our extensive international research capabilities and our hand-picked affiliates located in the world's premier financial centres. We pride ourselves on our cultural sensitivity and our ability to work across borders with ease.
Partnership isn't just the name on our door – it's the promise to work as a dedicated and long term partner with you, either as a client looking for the right senior candidate or as a candidate looking for unrivalled advice, career nurturing and ultimately your next role.
Published 22 June, 2017