The future of equity research - Edison
The investment research industry will be profoundly impacted by sweeping ongoing EU reforms, in the form of MiFID II. Under the new regime, asset managers will need to fund external research from their own profit & loss account or through research payment accounts with clear audit trails. While implementation is for 2018, fund managers are already starting to adjust their business models. The Future of Equity Research examines the impact.
Download The future of equity research - Edison
Click here to download the white paper
The Future of Equity Research looks to provide context and expected changes as a result of the new rules regulating the payment for equity research services by the buy side. For IR professionals, the impact is significant. The sell-side, so long the market messengers of the equity stories of listed companies are likely to see a contraction and significant restrictions in terms of their access to the buy side under the new inducement rules. The paper will help IR professionals articulate the changing landscape to management teams and also consider strategies to adopt to the market structure.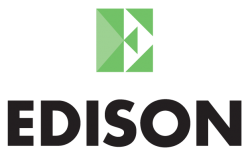 About Edison
Edison is an investment research and advisory firm, operating under the Edison Investment Research and Edison Advisers brands, with offices in North America, Europe, the Middle East and AsiaPac. The heart of Edison is our world-renowned equity research platform and deep multi-sector expertise. Our research is widely read by international investors, advisers and stakeholders. Edison Advisers leverages our core research platform to provide differentiated services including investor relations and strategic consulting.
Published 5 December, 2016