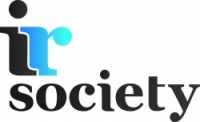 Events Manager
Pay: Competitive
The Investor Relations Society, the UK's professional body for investor relations (IR), is looking to recruit a new team member to execute the planning and delivery of events as a fundamental part of the Society's busy annual calendar.
Based at Coleman Street near Bank/Moorgate, we are looking for an energetic and enthusiastic individual to join us as a permanent member of the executive team. The role involves managing online and in person events and the successful candidate will have a hands-on approach in the planning, budgeting, organisation, and successful delivery of these events, including our 2 annual flagship events – our conference and our Best Practice Awards dinner.
The ideal candidate will have significant experience of managing events from concept to delivery and will be interested in developing their knowledge of capital and financial markets given our target audience is IR professionals and supporting service providers. At the same time, we do need a team player who sees their role as an integral part of delivering an overall Society calendar. The successful candidate will be expected to work closely with our Head of Policy and Communications, given content informs all our Society events.
The role includes:
Day to day responsibility for the IR Society's programme of events (ca. 25 events per year)
Plan annual calendar of events with the support of the Events Committee / work closely with committee Chair and produce meeting minutes and follow-up action points
Work closely with Head of Policy and Communications on event content
Work closely with Head of Marketing on event marketing and promotion
Work with professional development executive to ensure link between courses and events
Manage events from start to completion, including content; on-site presence; event material; event feedback process; and marketing before, during and after event, including social media
Use of proprietary database to target, enrol and manage event delegates
Identify and manage speakers for events and generate new ideas for topics with help from the Events Committee
Research new events and undertake competitive analysis so we remain current and relevant
Use of communications tools and social media platforms to market and promote events
Assist in the broader marketing remit, maintaining the CRM and updating website content
Key attributes:
Effective organiser with experience of managing a wide range of events
Good communication skills and the ability to work in a customer facing environment and address the membership of a professional body in the City
Excellent attention to detail
A keen interest in developing their knowledge of Investor Relations
A team player who can see their role as an integral part of delivering an overall quality of service on behalf of the Society
Date posted: 25 November, 2021