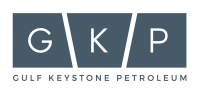 Executive Assistant & Investor Relations Coordinator
Pay: Competitive
About us
Gulf Keystone Petroleum ("GKP") is a leading mid-cap oil & gas company listed in London. We are the operator of the Shaikan Field, one of the largest developments in the Kurdistan Region of Iraq. Our strategy is to drive profitable production growth from the staged development of the Shaikan Field while more than halving our carbon intensity and balancing growth with distributions to shareholders. We are a responsible energy company developing natural resources for the benefit of all our stakeholders, delivering social and economic benefits by working safely and sustainably with integrity and respect.
For more information, please visit www.gulfkeystone.com
What we are looking for
We are currently looking to appoint an Executive Assistant & Investor Relations Coordinator, reporting into the Chief Financial Officer ("CFO"). You will provide dedicated administrative support to the Chief Financial Officer and Chief Commercial Officer ("CCO") and their direct managers, while supporting the Head of Investor Relations to manage GKP's investor relations and communications programme.
Your specific responsibilities will be as follows:
Executive Assistant responsibilities
Proactive diary management and arrangement of meetings
Travel planning and booking including flights, hotels, conferences, training, arranging visas
Liaison with partners, clients, consultants and sub-contractors as required
General administration including preparation of reports, dealing with mail and telephone queries
Expenses reporting and financial approvals process for the CFO and CCO Departments
Other ad hoc projects including research work, compiling data and information sheets
Administer branding materials for London office
Attend and take minutes at weekly CFO direct report and other meetings
PA/Admin on Crisis Management Team rota
Organise CFO & CCO social events
Investor Relations Coordinator responsibilities
Manage timetable for IR projects, such as financial results, by coordinating internal / external meetings and helping to ensure deadlines are met
Support organisation of investor meeting programmes at conferences and on investor roadshows, preparing schedules, investor briefing notes and travel
Manage IR project logistics, in particular webcasts for virtual events and guest lists, venue hire, catering, printing and travel for in-person events
Source and chase down information from internal and external parties for IR projects and materials
Manage GKP's website, uploading new information in conjunction with website service provider, particularly for Investors section
Manage GKP's social media channels, uploading content and downloading relevant analytics
Manage the upload of Regulatory News Announcements ("RNS"), on occasion out of hours if required
Support management of IR CRM system, uploading and downloading meeting notes and analytics as required to support investor targeting
Draft and distribute IR updates internally, such as monthly share register analysis and media monitoring
Monitor Outlook inboxes for media / investor enquiries and draft replies for regular and generic requests
Interact with IR service providers, helping to ensure effective delivery and timely renewal of contracts
Support Head of IR to update sell-side analyst Excel document through regular input of data
The right person for this role
Previous experience as an Executive Assistant or Administrator in a professional, corporate environment, preferably at a listed company or working with listed company clients
Previous experience in Investor Relations Coordination
Understanding of oil and gas industry would be preferred
Experience of coordinating travel itineraries, meetings, events and diary management
Strong MS Office skills (Word, PowerPoint and Excel) and confident user of information technology/systems
Previous experience of managing CRM tools
Previous experience contributing to presentations and written reports
Excellent interpersonal skills with passion for building relationships with internal and external stakeholders
Excellent organisational and time management skills with ability to prioritise and problem solve using initiative to meet deadlines
Flexible with helpful, enthusiastic and tenacious attitude
Excellent written and verbal communication skills
Eye for detail and uncompromising focus on quality
Keen desire to develop professionally
What we offer
Competitive salary and benefits package including but not limited to private medical & health cash plan, life assurance, income protection, critical illness, health screening, a well-being subsidy and 25 days of annual leave. You will also participate in the Company's annual bonus scheme and Long Term Incentive Plan.
Place and hours of work
Your normal place of work will be the Company's offices in London. Currently, the company offers a flexible working arrangement enabling employees to work remotely three days a week, although this may evolve in the future.
Date posted: 14 July, 2022
Further information
If you would like to be considered, please send your CV with a covering letter detailing your suitability for the role to investorrelations@gulfkeystone.co.uk as soon as possible (deadline Friday 29 July 2022).