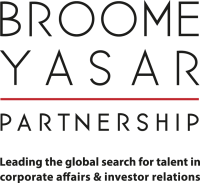 FTSE 100 - Head of Investor Relations
Pay: Competitive
Reports to: Chief Financial Officer - with significant exposure to the CEO & the Executive Team
Our client is a FTSE 100 leading business services provider and is a true British success story. It is the global leader in its sector and operates in 92 of the world's 100 leading cities. It is a multi-local business operating in 83 countries around the globe, employing 44,500 people.
Opportunity
Headquartered in the UK, with nearly 100 years of history, our client is looking to appoint a highly credible, ambitious, experienced, and effective investor relations leader. This role will report to the CFO and have a strong and open working relationship with the CEO and the rest of the senior management team.
The leadership team recognise the important role that investor relations plays and the influence and exposure it receives within the financial capital markets. Our client will use this opportunity to help to strengthen its investor relations output by looking externally for a candidate who has the confidence, financial credibility, energy and the deep market experience to help 'shift the dial' significantly.
The successful candidate needs to have experience of investor relations or have a significant background in the financial capital markets; be career minded and a team player who will have the confidence to be a senior trusted adviser to both the CFO and the CEO and the rest of the senior management team. In addition, this individual needs to have an innate awareness of the fundamentals, nuances and intricacies of the US financial capital markets.
Above all, this individual needs to be adaptable and thrive in a fast paced and agile environment, so a can-do attitude is critical.
Role purpose and profile
To ensure that the Group's strategy and performance is clearly articulated to the investment community including buy and sell side analysts, shareholders, investor targets and financial media. This should be achieved in a manner consistent with the company's overall positioning, corporate communications and marketing activities.
The key responsibilities of the role include:
Work closely with senior management to develop our client's investment proposition and communicate the company's performance and prospects to the investment community
Develop and implement the company's global IR strategy through a considered and targeted IR programme
Develop and maintain a keen understanding of our client's business and industry dynamics
Develop appropriate messages/presentations/literature to communicate strategy, financial performance and be the script / letter writer for CFO and Chairman
Target, organise and participate in 1:1 meetings and investor roadshows in London, Europe and the US
Develop and maintain good relationships with sell and buy side analysts, responding in a timely fashion to information requests and tracking and monitoring forecasts and consensus on a monthly basis
Identify and maintain best practice for disclosure to city audiences – the Head of IR is a member of the group's Disclosure Committee
Keep senior management informed at all times of market sentiment, competitor activity and communications and advise on strategic communications and prepare the IR section of monthly board reports
Project manage and draft the strategic review of the Company's Annual Report – encompassing overall responsibility for the design, structure and content
Maintain the Investor Relations section of the company website, ensuring that it is accessible, informative and easy to navigate
Maintain a comprehensive analysis of the share register. Preparing monthly reports identifying share ownership trends, summarising analysts' views on the company and competitors and recommending appropriate management action resulting from these analyses
Present our client's sustainability strategy and performance to investors and rating agencies
Education, qualifications and experience
Essential
Relevant degree and / or post graduate financial qualification
10+ years of relevant experience that provides a strong foundation for Investor Relations in the UK. Can include one or a combination:

- corporate experience in Investor Relations
- investment banking, such as sell-side analyst or corporate broking
- financial communications agency

Proven track record of IR
Experience or at least good knowledge of UK capital markets, US and European investors
Strong communications skills both written and oral. A good storyteller, professional and diplomatic
Ability to generate credibility with the Board and external stakeholders
Strong analytical and financial skills. Ability to interpret internal financial models and forecasts. Good understanding of valuation and ability to discuss financial models with equity analysts.
Ability to influence both internally and externally
Energy for change, keen to learn and a self-starter
Strong project management skills
Strategic mindset but also able to work on the detail
Down to earth and able to roll up their sleeves
Desirable
In-depth understanding of business services industry
M&A experience – transaction, due diligence and/or post-merger integration
Project management
Financial modelling
Key behavioural competencies
Absolute professional integrity
Ability to operate independently as well as work well with other internal disciplines, such as CoSec, sector/regional teams and Group Finance.
Attention to detail, diligence, and analytical thoroughness
Sets direction and builds alignment. Ability to engage effectively with the most senior levels of the organisation
Uses diplomacy and tact, balanced with a sense of urgency to move projects and decisions forward
Encourages open discussion of different ideas and views; welcomes and solicits feedback
Demonstrates, builds, and sustains a partnership mentality; relationship oriented and invested in maintaining and growing partnerships
Travel
There are significant opportunities to market to a global investor base, primarily in the UK but increasing in the US. Travel within both the UK and internationally would take up part of this role.
Date posted: 27 January, 2022
Further information
If you believe your experience and background matches this brief then please send an introdutory email with your CV attached to contact@broomeyasar.com quoting reference number AQFU-170614. If you do not hear back from the research team then please assume your background does not match our client's needs and expectations. Nevertheless, as Broome Yasar Partnership works on a considerable number of mandates throughout the year we may indeed contact you for another role.
Broome Yasar Partnership is regarded as the leading global investor relations and corporate affairs executive recruiter. All our Partners have had direct and considerable experience of the coal face of investor relations and corporate communications, through their work prior to executive recruitment. For further information please go to www.broomeyasar.com