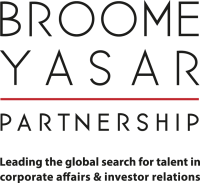 FTSE 250 – Retail - Head of Investor Relations
Pay: Competitive
Reports to: Director of Corporate Affairs
Location: Central London
Our client is the leading operator of food and beverage concessions, operating in 35 countries around the world with more than 550 international, national and local brands.
Our client is headquartered in London and is listed on the London Stock Exchange. It is currently a constituent of the FTSE 250 Index.
Role purpose and profile
In this newly created position - reporting to the Director of Corporate Affairs (EXCO member), our client is looking for an outstanding individual to build the strength and depth of the IR team. The ideal candidate will be energetic, smart, curious, well-organised and an independent thinker. You will contribute to the understanding of the company by building trust and confidence within the investor community. As a member of this high-profile team, you will be responsible for helping to implement an effective IR programme, covering the company's capital markets communication.
The Head of IR will have regular opportunities to interact with senior members of the executive team, the communications and finance teams, treasury and the group secretariat. This is a unique opportunity to join a highly ambitious company at a point of transformation and which can offer many opportunities for individuals to expand and develop their career.
Primary purpose of role
Help manage the Group Investor Relations activity to ensure a fair and true understanding of our clients financial performance by a broad equity stakeholder community.
The key responsibilities of the role
Reporting to the Director of Corporate Affairs and with exposure to the C-suite, the Head of Investor Relations will help to develop and deliver our client's IR plan to ensure that the company's financial performance, strategy and prospects are effectively communicated to investors and analysts worldwide.
Develop and manage key investor relations events, including roadshows, site visits, seminars and other events.
Help to develop the content of all communications for the investor community including announcements, presentations and capital markets days.
Target and map key investor relations stakeholders, monitor developments in the shareholder register and work to ensure that the optimal shareholder base is developed and good relations are maintained.
Co-ordinate the collection of analyst forecasts and maintain up-to-date analyst consensus records.
Research and provide answers to investor and analyst queries.
Prepare for and participate in meetings with investors.
Liaise with the company secretary to ensure ongoing compliance with regulatory matters such as listing rules.
Oversight and remodeling of the investor relations web pages.
Candidate characteristics
A good writer, with strong verbal skills. We are seeking an individual who is highly articulate and able to express their ideas in a persuasive and engaging way.
A strong financial background, with excellent modelling, analytical and numerical capabilities. An accountancy qualification is an advantage but not pre-requisite.
A good, working understanding of financial models, equity markets, corporate financials, share register analysis and the regulatory environment.
A curiosity about businesses and how they work, with a critical appreciation of how to turn business cases into effective IR communications.
Independence of mind, able to think on their feet and able to influence those around them, while also being team-spirited and able to work successfully with multiple, diverse stakeholder groups towards common agreed goals.
First-class planning, problem-solving and decision-making skills
Qualification and skills
In-house IR experience or relevant capital markets experience (broking, buy- or sell-side);
Strong academic track record
An interest in technological developments and an awareness of social media
Good commercial acumen
Excellent interpersonal and communication skills with the ability to foster relationships with peers and senior management
The ability to deliver high quality work under pressure of tight deadlines
Demonstrated ability to be a competitive, robust, results-orientated team player
Excellent Powerpoint and Excel experience.
Date posted: 2 February, 2022
Further information
If you believe your experience and background matches this brief then please send an introdutory email with your CV attached to contact@broomeyasar.com quoting reference number ADDK-310851. If you do not hear back from the research team then please assume your background does not match our client's needs and expectations. Nevertheless, as Broome Yasar Partnership works on a considerable number of mandates throughout the year we may indeed contact you for another role.
Broome Yasar Partnership is regarded as the leading global investor relations and corporate affairs executive recruiter. All our Partners have had direct and considerable experience of the coal face of investor relations and corporate communications, through their work prior to executive recruitment. For further information please go to www.broomeyasar.com