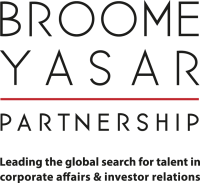 Pre IPO - Head of Investor Relations & Financial Communications
Pay: Competitive
Location: Central London
Reports to: CFO - with significant exposure to the CEO & Executive Team
Our client is an independent professional services firm and is regarded as one of the leading global British firms in its sector. As part of its strategy, it is looking at several options, one of which is to list in the London capital markets on the main market.
Our client services an international community of clients and provides advice in situations where the constraints of geography often do not apply. The work it undertakes is cross-border, multi-jurisdictional and complex.
Its purpose remains rooted in its founding values. It takes pride in the diverse range of people who make up the firm and are proactive in driving change and continuous improvement across the spectrum of equality, diversity and inclusion.
Opportunity
Our client is a true British success story and is one of the world's leading companies in its sector. It is in the advanced stages of exploring an option for an intention to float (ITF) towards an IPO over the coming months. The company is targeting a market cap consistent with membership of the FTSE250.
Our client is therefore now in search of a credible, ambitious, experienced, and effective investor relations leader. This role will report into the CFO and have a strong and open working relationship with the CEO and the rest of the senior management team and newly formed plc Board.
The leadership team recognise the important role that investor relations will play and the influence and exposure it receives within the financial capital markets. Our client will use this opportunity to help to build an investor relations function from scratch and is searching for a candidate who has the energy, credibility, ambition and the deep market experience to help 'shift the dial' significantly. This individual needs to have experience of investor relations or have significant experience of the financial capital markets, be career minded and a team player and will have the confidence to be a senior trusted adviser to both the CFO and the CEO and the rest of the senior management team.
The new role will also oversee financial communications with the capital markets and will work closely with the existing corporate communications team to help strengthen its narrative.
Above all, this individual needs to be adaptable and thrive in a fast paced and agile environment, so it is critical this ideal candidate will have a can-do attitude.
Principal accountabilities and key activities
The key responsibilities for IR aspect of the role include:
Plan, execute, and manage the investor relations program/strategy; Establish process and systems to build a well-regarded investor relations function.
Develop and maintain a keen understanding of our client's business and industry dynamics
Review and develop its investment proposition, regularly updating key supporting facts and figures
Manage annual financial reporting calendar and communications including writing results announcements and presentations
Key stakeholder and contributor to Annual Report and results presentation
Establish a good working relationship and maintain a two-way dialogue with relevant investors and analysts on our client's business, perspectives, market, and competitive landscape
Lead one on one interactions with prospective investors and analysts including investor conferences, filtering ad hoc investor meetings, and deciding should take follow on meetings (e.g., CEO, CFO)
Maintain consensus and review analyst estimates and models on a regular basis
Developing and implementing a strategic external corporate communications plan including, liaising with PR advisors and be the primary media contact and internal communications to ensure consistency between internal and external communications
Develop a schedule, organise, and attend investor meetings, with the CEO and/or CFO when applicable. Prepare high quality supporting material and investor presentations for these meetings. Brief management before such meetings
Maintain a close oversight of the shareholder register. Contribute to our client's thinking on composition of shareholder base and investor targeting including increasing the shareholder base in North America and Europe
Manage relationships with 3rd parties and agencies (e.g., financial PR and house brokers) to derive value for our client
Remain up to speed on best practice in IR and compliance and, in consultation with Company Secretariat, ensure that regulatory changes are implemented as required
Inform and share market and investor insights with Internal audiences (e.g., Global Leadership Team, Finance team)
Own content on the investors section of the Group website
Project manage and prepare material of investor days
Conversant with all appropriate regulations and legal requirements and provide guidance to the Executive Directors as appropriate
Present to the Board on IR developments and results announcements
Present our client's sustainability strategy and performance to investors and rating agencies
Engage with the most senior levels in the UK and overseas
The key responsibilities for the FINANCIAL COMMUNICATIONS aspect of the role include:
Promote the company's relationships with financial media and a wide range of other stakeholders to support the strategy and operations and to protect and enhance its reputation.
Liaising with the financial PR agencies working alongside our client to identify opportunities to increase the coverage of the company in the media through the research of potential media / narrative opportunities, drafting the materials and then promoting the activity through all available channels.
Identify key industry events at which the company should be present &/or have a prominent leadership role and ensure that appropriate people in the company are present/invited to participate, or personally participate where required if a 'group wide' approach is more effective.
Maintain oversight of financial communication materials and messages developed in each of the company's regional hubs ensuring that they are consistent with the group wide communications strategy.
Maintain a clear understanding of the external perception of the company, ensuring advance knowledge, and management, of any potential media coverage, monitoring major movements in the company's equity register and ensuring the business understand the drivers and reasons for any change in sentiment across all external stakeholders.
Innovate and continually look for improvement in the ways in which the company's message is communicated through different communication channels.
Lead the development and management of all aspects of company web site, ensuring it supports the company's communications narrative.
Education, qualifications and experience
Essential
Relevant degree and / or post graduate financial qualification
At least 15 years of relevant experience that provides a strong foundation for Investor Relations in the UK. Can include one or a combination:

- corporate experience in Investor Relations
- investment banking, such as sell-side analyst or corporate broking
- financial communications agency

Proven track record of IR
Experience or at least good knowledge of UK capital market and Continental and European investors
Strong Relationship builder with good existing relationships with investors
Strong communications skills both written and oral. A good storyteller, professional and diplomatic
Ability to generate credibility with the Board and external stakeholders
In-depth understanding of the professional services
Project management
Financial modelling
Key behavioural competencies
Absolute professional integrity
Ability to operate independently as well as work well with other internal disciplines, such as CoSec, sector/regional teams, and Group Finance.
Attention to detail, diligence, and analytical thoroughness
Strong written and verbal communication skills. Ability to convey business information in an innovative, comprehensive, and succinct fashion in a dynamic environment
Serves as a strategic influencer with a strong, convincing influential voice who can drive agreement through intellect, interpersonal skills, and negotiation skills
Sets direction and builds alignment. Ability to engage effectively with the most senior levels of the organisation
Travel
There are significant opportunities to market to a global investor base, primarily in the UK and US, but increasing in Continental Europe and Asia. Travel within both the UK and internationally would take up part of this role.
Date posted: 27 January, 2022
Further information
If you believe your experience and background matches this brief then please send an introdutory email with your CV attached to contact@broomeyasar.com quoting reference number ARNO-664074. If you do not hear back from the research team then please assume your background does not match our client's needs and expectations. Nevertheless, as Broome Yasar Partnership works on a considerable number of mandates throughout the year we may indeed contact you for another role.
Broome Yasar Partnership is regarded as the leading global investor relations and corporate affairs executive recruiter. All our Partners have had direct and considerable experience of the coal face of investor relations and corporate communications, through their work prior to executive recruitment. For further information please go to www.broomeyasar.com