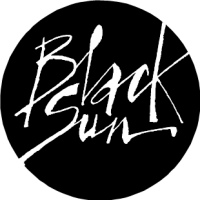 Senior Communications and Reporting Consultant
Pay: Competitive
Location: London
Overview of the role
We have a fantastic opportunity for a Senior Communications and Reporting Consultant to work within our incredible Insight team at Black Sun. The Senior Consultant will work on a range of reporting and communications projects with some of the world's leading companies, helping them to articulate their strategies and equity story through digital and print media. Working closely with our Consultancy Directors for strategic and technical advice, the Senior Communications and Reporting Consultant will be driving the development of strategic relationships and consultancy work for clients – assessing needs, formulating strategies, defining, and realising deliverables. They will also work closely with all parts of the Black Sun business – helping to win new business, developing strategic roadmaps for clients, delivering projects on-time and to a high quality and contributing to Black Sun's award-winning thought leadership and best practice consultancy
Some of the key responsibilities in this great role include:
Client work
To work with clients in developing their value creation story in a clear and meaningful way to their key stakeholders
To provide best practice strategic advice on corporate reporting and wider communication to clients and new business prospects, using your expertise and knowledge to drive debates and shape clients' communications strategies
To lead opportunities presentations, interim assessments, peer analysis, benchmarking and content audits/guidelines, and ad hoc strategy work and presenting this work to clients
To conduct deep-dive research into the corporate communications of Black Sun clients to assess their current communications approach, content and overall effectiveness
To lead engaging client workshops, presentations and external events on best practice communication with a particular focus on topics such as strategy, ESG, corporate governance and relevant regulation
To help present Black Sun's wider communications offer to existing Black Sun clients and demonstrate the value of developing an impactful communications framework and plan, beyond simply disclosing or reporting data and information
Team
To work closely with other consultants in the team to develop key processes, methodologies and best practice approaches
To provide guidance, education, support and expertise to junior members of the insight and knowledge teams as well as other internal teams as required, ensuring the account teams are well equipped to drive discussions with clients
Business development
To help pitch for and win new business, with existing and new prospects as relevant
Research and thought leadership
To help develop and deliver Black Sun's own insight and engagement research and benchmarking toolkit and methodologies
To contribute to the development of Black Sun's impressive thought leadership and editorial productions
The above list of job duties is not exclusive or exhaustive and the job holder will be required to undertake such tasks as may reasonably be expected within the scope of the role.
Reporting relationships
Reporting to: Investor and ESG Communications Director
Work closely with: the Insight, Knowledge & Innovation, Client Account and Digital teams as well as specialised Consultants.
Qualifications, experience and skills
The successful candidate will hold or have experience in/with:
Strong academics; Degree level qualification or above
A minimum of 3+ years' experience working in roles such as:
– At a corporate level with specific knowledge in reporting and communications
– In an ESG function with strong knowledge of best practice ESG communication including ratings and indices
– In a corporate reporting consultancy function such as an auditor or communications agency
– In a corporate secretariat function
Demonstrable experience in best practice reporting
Knowledge of relevant regulation and legislation including the UK Corporate Governance Code, the Guidance on the Strategic Report and the UK Stewardship Code
Knowledge of initiatives such as the Principles for Responsible Investment, the Sustainable Development Goals, Integrated Reporting, and SASB would be preferable
Proven, strong writing skills are essential
Skilled at approaching, engaging and delivering client projects, working with internal and external partners as appropriate
Fully conversant with Microsoft Word, Excel and PowerPoint
Your personal qualities
Strong interpersonal and communications skills necessary to build trust and respect both externally and internally;
High-quality service ethic and commitment to customer service excellence;
Ambition to self improve;
Ability to manage many urgent and often conflicting priorities;
Strong 'can do' attitude with an innate ability to take the initiative and work by yourself as well as in a team;
Flexibility and team-focused, non-hierarchical approach with a 'roll up your sleeves' attitude to getting the job done; and
A great sense of humour and fun!
About us!
Black Sun is a leading international stakeholder communications company. We are headquartered in the glorious Fulham Palace, and we also have an office in Singapore. Our goal is to transform the way companies engage and communicate with their stakeholders. We are on a mission to help companies tell the story of how they create value for the people that matter to them: investors, employees, customers, and society.
You will have the opportunity to work with and learn from blue-chip clients from all over the world – such as Adecco, Burberry, Coca Cola HBC, Diageo, Direct Line Group, Rio Tinto and Tesco. This is an excellent opportunity for someone who buys into what we do and shares our ambitions and values.
Please check out our Careers Site for more information about what it's like to work at Black Sun!
Date posted: 29 July, 2021
Further information
Candidates for this vacancy should visit this page on the Black Sun website and click the 'Apply for this job' link.
Further information about our hybrid working arrangements, staff benefits and wellbeing principles is provided there.