Corporate Access Roundtable
The IR Society have devised a new event aimed specifically for in-house IR coordinators and IR assistants, giving you an open platform to network amongst peers within corporate access teams.

Taking place on Wednesday 18th September; this panel discussion will be an interactive breakfast event which will start at 9am to 10am with breakfast from 8.30am.
Please note that this event is strictly for in-house IR coordinators and assistants only, if you would like to register, please email Nicolle Oliver Nicolle.oliver@irsociety.org.uk
Moderator: Helen Parris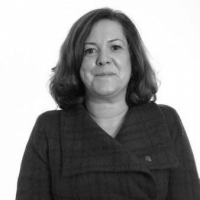 Director of Investor Relations - G4S
Helen Parris is Director of Investor Relations responsible for the Group's communication with the investment community, providing stock market analysts and shareholders with quality information on a timely basis so the Group can be assessed and valued appropriately by the market. Helen has been voted top IR professional in the Institutional Investor and Extel Pan European Awards for the Support and Business Services Sector. She is a trustee of the G4S plc £2.3bn pension fund.
Helen has 27 years of City experience, covering fund management, investor relations (for media, security and oil and gas companies) and stock-broking. Prior to this appointment, Helen was Investor Relations Manager at BG Group, the FTSE 100 oil and gas company. Helen has a BSc in Accounting and Financial Analysis from Warwick University and is a Member of the Society of Investment Analysts.
Guest speaker: Clare-Marie Hill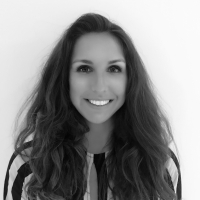 Corporate Access Associate
Clare-Marie is a Corporate Access Associate in the London office at Fidelity Investments, Fidelity Investments is a leading provider of investment management, retirement planning, portfolio guidance, brokerage, benefits outsourcing, and other financial products and services to more than 26 million individuals, institutions, and financial intermediaries. In this role Clare-Marie is responsible for connecting the Investment Professionals to the Investor Relations and Management teams of the companies that Fidelity invest in already or are looking to invest in, and maintaining relationships with those teams thereafter.
Prior to joining Fidelity Investments in 2014, Clare-Marie worked on the sell side in Asia for CLSA as part of the Event Marketing team providing the same interactions between Corporate representatives and buy side Investment Professionals.
Miss Hill earned her Bachelor of Arts degree in History and International Relations at the University of Exeter. She has an Advanced Certificate in Public Relations and Communications.
Guest speaker: Leanne O'Neill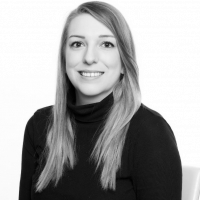 Corporate Access, Investor Relations
Leanne joined Lloyds Banking Group in 2013 and the Investor Relations team in June 2017.
Prior to joining the IR team, she held roles in various areas of the Group; Retail, Sourcing, Risk and HR where she specialised in business management and internal communications.
Leanne holds a degree in Economics, Finance & Banking from the University of Portsmouth.
Guest speaker: Harriet Williams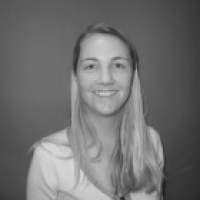 Corporate Access EMEA
Harriet joined Jefferies in 2014 from Raymond James, where she assisted a team of 26 on the Sales and Trading floor, and arranged roadshows and small conferences in the UK and Europe. She now organizes global roadshows and events taking place in EMEA. Harriet has over 9 years of industry experience.
Dates
8.30am to 10.00am Wednesday 18 September, 2019
Location
65 Gresham St, London EC2V 7NQ