Essential Guide to Enhancing Investor Engagement
As we start to emerge from the COVID-19 pandemic, the impact of social and environmental issues on the global economy have never been clearer. For businesses around the world, there has never been a greater focus on sustainability. Over recent years the degree to which sustainability is integrated into investment decision making and interactions between companies and their investors has increased significantly. There is, however, more to do to make engagement as effective as possible.
Following the launch of the A4S Essential Guide to Enhancing Investor Engagement, we will be hosting a panel event to discuss some of practical experience of CFOs and IR teams from across the A4S CFO Leadership Network, insights from investors as well as top tips and key takeaways.
Moderator: Sallie Pilot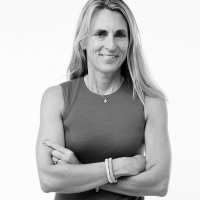 Director - Insight & Engagement, Black Sun, IR Society Board Member and Chair of the Best Practice Committee
With over 20 years experience in corporate communications, Sallie is responsible for setting the strategic integrity of Black Sun's Insights and external engagement. Active in industry dialogue, regularly engaging with government, regulators and professional bodies to drive the debate in better communications and corporate reporting, she is member of the Financial Reporting Council's Financial Reporting Lab Steering Committee, a board member of the Investor Relations Society as well as the Chair of the Best Practice Committee, and a member of the Communications Group at Accounting for Sustainability.
Sallie is committed to ongoing research on enhanced disclosure and transparency and engagement with wider stakeholders and monitors the FTSE 100 and other global comparators in the pursuit of best practice communications. Sallie has also provided strategic corporate communications consultancy for a range of UK and international clients such as: Coca-Cola Hellenic, DBS, HSBC, Kingfisher, Rio Tinto, Tullow Oil and United Overseas Bank.
Guest speaker: Siobhan Cleary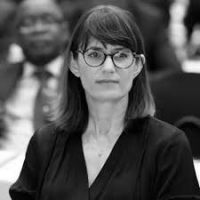 Senior Specialist, UN Sustainable Stock Exchanges Initiative
Siobhan is currently working as a senior specialist with the UN Sustainable Stock Exchanges initiative, focused on topics of climate change and gender equality. Prior to joining the SSE, Siobhan served as a member of the Informal Technical Expert Group of the Task Force on Nature-related Financial Disclosures, and acted as technical editor for a book on "ESG Investing for Dummies".
Previously, Siobhan was Director of Capital Markets Engagement for the Global Reporting Initiative, and Head of Research and Public Policy at the World Federation of Exchanges (WFE). During her time at the WFE she was responsible for promoting sustainability among the member exchanges and leading research on the role of stock exchanges in promoting sustainable development, in collaboration with UNCTAD. Siobhan is also a non-executive director on the Board of the Johannesburg Stock Exchange (JSE), a position she has held since early 2020.
Siobhan has an LLB and an MBA from the University of Cape Town, an MA in International Relations and Economics from the Johns Hopkins University SAIS and an MSc in Climate Change from King's College, London. She is also a Yale World Fellow of 2011.
Guest speaker: John Teahan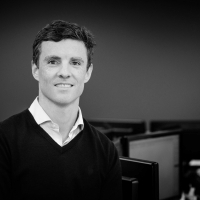 Portfolio Manager, RWC Partners
John is a partner and portfolio manager with RWC Partners, managing equity funds with a 'value' investment style. He leads on sustainability issues and engagement with portfolio companies for the Equity Income & Value Team. Previously he worked at Schroders where he co-managed a number of UK, global and European equity income funds. He started his career in 2000 with Bank of Ireland Asset Management. He is a CFA Charterholder and a graduate of Trinity College Dublin.
Guest speaker: David Walker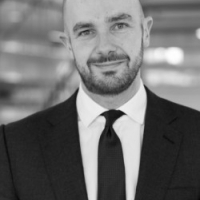 COO and Director of Investor Relations, British Land
David Walker qualified as a Chartered Accountant with PriceWaterhouseCoopers within their Banking & Capital Markets division in London. Following this, he spent over seven years in the city at Deutsche Bank where he held a variety of roles within the Corporate Finance division, including Business Development and most recently as a Vice President in the UK Corporate Broking team. Since leaving Deutsche Bank David has worked at Hays PLC, the FTSE250 listed specialist recruitment group, where he headed up the Investor Relations & Corporate Development team, taking responsibility for all aspects of shareholder and other stakeholder communications. In October 2017 he joined British Land as Head of Investor Relations. David is currently Chair of The IR Society.
Dates
12.00pm to 1.00pm Wednesday 29 September, 2021
Free to members and non-members
£0