2018 Best overall communication of company investment proposition winners
The judging panel was looking for evidence of clear and concise communication of an investment proposition. They considered the channels used and consistency of messaging, as well as transparency around material issues. The investment proposition should be supported by linkages to strategy, business model, sustainability and risk. It should also highlight the company's market position and differentiating, competitive advantages. Investors should be presented with adequate information to give context to the investment proposition as well as sufficient detail around current performance and future prospects.
Award Categories
Congratulations Valmet. The judges commented that overall, the organisation of information was terrific, with an excellent "why invest in us?" section online. Valmet is also praised for its plentiful information around sustainability and clear articulation of risks up front in their reporting. Excellent!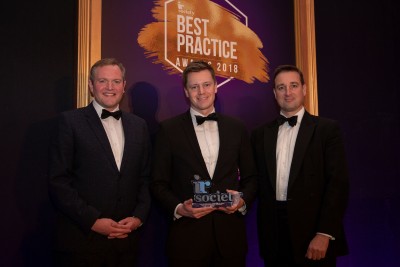 (From left to right) Miles Jupp, Calle Loikkanen from Valmet and Charles Hamlyn from QuantiFire
Shortlisted companies:
BASF
DP World
The Adecco Group
​Valmet
Congratulations ESB, the winner of this category! Judges commended ESB for a comprehensive investor update and the access to helpful fact sheets, along with an excellent CEO video. KPIs were clear and linked to future company prospects. Well done, ESB!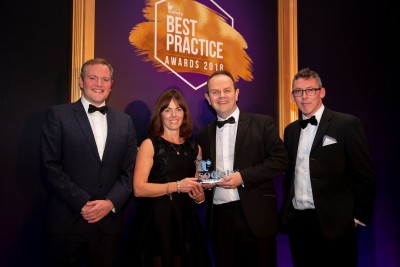 (From left to right) Miles Jupp, Éilish Dolan and Ted Browne from ESB and Tim Corcoran from Master Investor
Shortlisted companies:
Apax Global Alpha
ESB
Photo-Me International

The judges are delighted to award RDI REIT as winners this year. Congratulations for a very clear investment proposition, with excellent graphics that describe the 3 different sources of income. The judges remarked on the well-designed and clearly presented content, that communicates the story very well. Well-deserved indeed, RDI REIT!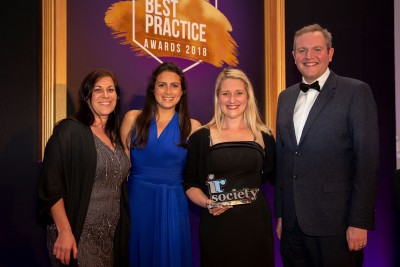 (From left to right) Debbie Nathan and Tish Crawford-Jones from Carter Murray, Janine Ackerman from RDI REIT and Miles Jupp
Shortlisted companies:
Howdens Joinery
RDI REIT

Congratulations go to British Land for demonstrating a clear connection to the investment case, upfront and easy to understand! The judges especially liked the case studies linking KPIs to performance, risk and pay. Well done British Land!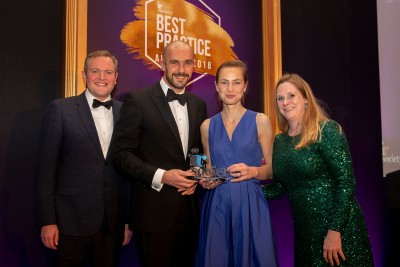 (From left to right) Miles Jupp, David Walker and Joanna Waddingham from British Land and Alison Owers from Orient Capital
Shortlisted companies:
British Land
BT Group
Coca-Cola HBC
Ocado Group
Taylor Wimpey