2019 Most effective overall communication of company investment proposition winners
The judging panel was looking for evidence of clear and concise communication of an investment proposition. They considered the channels used and consistency of messaging, as well as transparency around material issues.
Award Categories
Congratulations BASF! The judges commented on a great capital markets factbook, with clearly laid out information, and an excellent investment case up front. With a good variety of materials, BASF is also praised for its plentiful information and providing a clear message for investors. Excellent!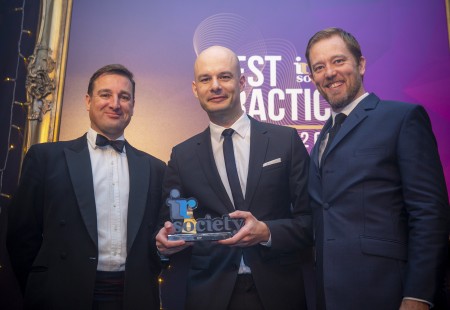 (From left to right) Charles Hamlyn, from Quantifire, Alex Koehler from BASF and Alun Cochrane.
Shortlisted companies:
BASF (BASF)
Valmet (Valmet)

Congratulations ESB, the winner of this category! Judges commended ESB for an excellent factsheet and a clear investment proposition. Judges noted the clear focus of investor communications around risk profile, debt and cash position. Well done, ESB!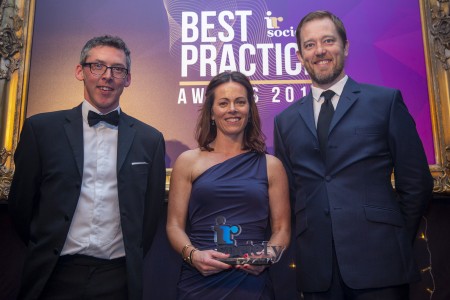 (From left to right) Tim Corcoran, Master Investor; Eilish Dolan from ESB and Alun Cochrane.
Shortlisted companies:
ESB (ESB)
Pets at Home (Maitland)

The Judges are delighted to award Avast as winners this year. Congratulations for a strong and compelling and comprehensive set of investor communications. You also demonstrated the key tenets to the company investment case through an excellent company factsheet. Judges noted the financial characteristics of the business were clear, which supported the recent IPO communications. Well-deserved indeed, Avast!
Highly Commended: Babcock
In a very strong category, judges would like to highly commend Babcock International for a clear and simple strategy and investment proposition that demonstrates the strengths of the business.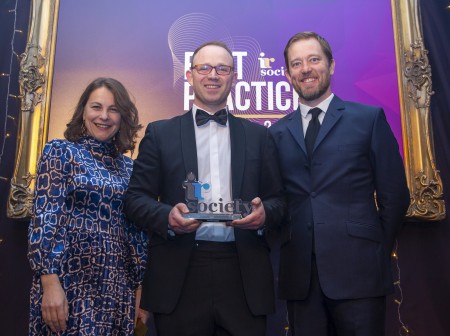 (From left to right) Marina Calero from Powerscourt, Peter Russell from Avast and Alun Cochrane.
Shortlisted companies:
Apax Global Alpha (Emperor)
Avast (Avast)
Babcock International (Black Sun)
PPHE Hotel Group (Luminous)

Congratulations go to Severn Trent for this stand out entry which did a great job of laying out the regulatory changes through an excellent set of investor materials, along with well-integrated sustainability communications. The judges commented, 'It looks like a company that knows what it is doing and how it is generating value'. Well done Severn Trent!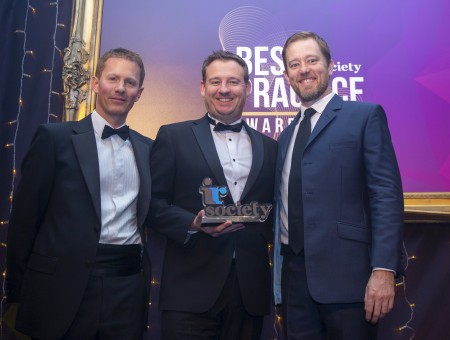 (From left to right) Matt Smith from J.P. Morgan Cazenove, Richard Eadie from Severn Trent and Alun Cochrane
Shortlisted companies:
Coca-Cola HBC (Black Sun)
Landsec (MSL Group)
Ocado Group (Jones & Palmer)
Severn Trent (Severn Trent)
Taylor Wimpey (Black Sun)