2018 Voted awards winners
For the Voted Awards, which recognise excellence in individual and team investor relations, we are delighted to be working in partnership with Extel, an Institutional Investor company, who have helped us to address a larger audience and voting universe comprising the buy- and sell-sides. The nominations included 154 companies and 210 IROs, of which 22 were newcomers to the industry.
Award Categories
Congratulations to Fidelity International, who win this award for the second year. The Fidelity team are applauded for their very good quality of knowledge on the companies and the sectors they cover.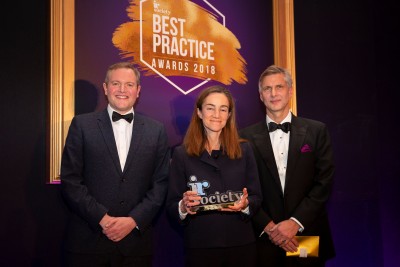 (From left to right) Miles Jupp, Patricia LeFranc from Fidelity International and David Enticknap from Extel
Shortlisted nominees:
BlackRock Investment Management (UK)
Capital Research Global Investors
Fidelity International
Fidelity Management & Research
Norges Bank Investment Management


Congratulations David. He is described as a very knowledgeable IRO who has settled into the role very easily and made it his own. Well done indeed!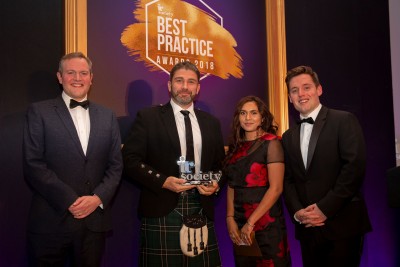 (From left to right) Miles Jupp, David Phillips from Hays and Muksheeda Boodhooa and Max Forsyth from EMR
Shortlisted nominees:
Matthew Kay, InterContinental Hotels Group
Phil Lindsay, TechnipFMC
David Phillips, Hays
Jennifer Ramsey, Rolls-Royce
Ryan Thompson, Hiscox
Congratulations Stuart! Stuart is described by the investment community as excellent in his role, very approachable and good at educating investors about the industry and the company. Well done Stuart!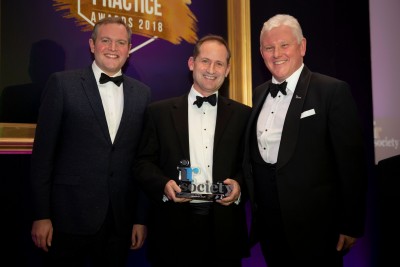 (From left to right) Miles Jupp, Stuart Morgan from easyJet and Gary Davies from the IR Society
Shortlisted nominees:
Stephen Burrows, Great Portland Estates
Chris Griffith, Tesco
Andrew Kasoulis, Wm Morrison Supermarkets
Stuart Morgan, easyJet
Harry Stokes, SEGRO

Congratulations easyJet! Not only an award-winning IRO but now an award-winning team! The easyJet IR team is credited with being very open and honest and balanced in their communications with the market. Well done easyJet, you're the best!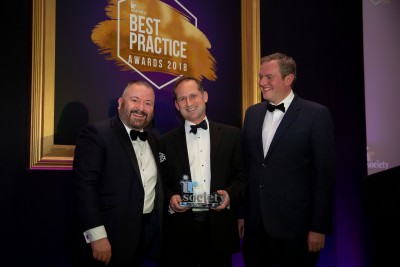 (From left to right) Richard Davies from RD:IR, Stuart Morgan from easyJet and Miles Jupp
Shortlisted nominees:
Anglo American
British Land
easyJet
Tesco
Wm Morrison Supermarkets

Once again we would like to thank Extel, an Institutional Investor company for their hard work in providing the Voted Award winners for 2018.