Strategic approach to corporate messaging: Convergence of IR and Financial PR
This interactive course looks at how Financial PR has evolved from being task-focused on financial results or soliciting press coverage to being integral to the corporate positioning with the capital markets. You will hear from experienced PR professionals together with former journalists and in-house IROs with practical advice as to how to develop a more strategic approach to messaging to a wider audience. It will also look at the challenges of putting a strategic framework around social and digital media and how to keep strategic positioning in mind even in a crisis.
What will I gain?
An insight into developing strategic messaging for a wide audience
An understanding of the challenges involved in creating a strategic framework for social media
Advice on how to better align the two disciplines
"Whilst the presentation met the stated aim of the course, I found the interactive nature of the course particularly beneficial, with both the Q&A with the trainers and other IROs exceptionally useful."
Course tutor: Reg Hoare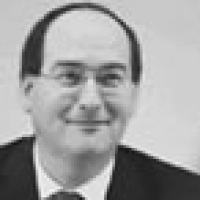 Managing Director - MHP
Reg is a Managing Director of MHP, a leading Financial PR and IR consultancy. Reg joined Hogarth in 2010 (Hogarth becoming part of MHP), having previously worked for Smithfield and Weber Shandwick and its predecessor business Ludgate Communications. Between 1983 and 1995 Reg was a stockbroker with W Greenwell, SG Warburg Securities and Nomura International. He has been a member of the Investor Relations Society for many years, sitting on both its membership and events committees and is currently Chairman of the new Corporate Affairs Committee. Reg has an honours degree in Politics from the University of Bristol.
Guest speaker: Darika Ahrens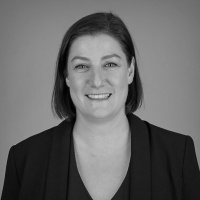 Darika has 14 years' experience working in communications specialising in digital for 12 of those. Prior to MHP, she was a digital consultant and analyst at Forrester where she developed research and wrote best practice guidance for marketers on digital marketing and innovation.
Her research and commentary on digital has been featured in the BBC, New York Times, Economist, Guardian and Independent.
Programme
Evolution of Financial PR role
A strategic approach
A framework for social and digital media
Book now
Course level
Advanced courses
Location
Central London
CPD points
20
Course dates
22 November 2019
9.00am to 1.00pm
IR Society members (£389 + VAT)
£466.80
IR Society Premium members (course allowance included in membership package)
£0
Non-members (£519 + VAT)
£622.80
Book now