2017 Global Trends in Investor Relations - BNY Mellon
BNY Mellon are proud to share with you the 11th edition of the Global Trends in Investor Relations survey. This research is the result of the longest running and most comprehensive global survey of the investor relations industry—and our 2017 report continues this tradition, representing the views of IR professionals from 537 companies in 51 countries.
Download 2017 Global Trends in Investor Relations - BNY Mellon
This year our research spotlights trends and issues such as gender equality in the IR profession and an increase in investor stewardship. It also looks at how IR professionals are responding to critical market developments such as the growth of passive investment and the headwinds affecting the global brokerage community. These developments stem from both regulatory reforms resulting from MiFID II and global stewardship codes and the realities of the new market environment. These in turn are placing considerable new demands on investor relations teams globally.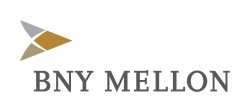 About BNY Mellon
BNY Mellon is a global investments company dedicated to helping its clients manage and service their financial assets throughout the investment lifecycle. Whether providing financial services for institutions, corporations or individual investors, BNY Mellon delivers informed investment management and investment services in 35 countries and more than 100 markets. As of September 30, 2017, BNY Mellon had $32.2 trillion in assets under custody and/or administration and $1.8 trillion in assets under management. BNY Mellon can act as a single point of contact for clients looking to create, trade, hold, manage, service, distribute or restructure investments. BNY Mellon is the corporate brand of The Bank of New York Mellon Corporation (NYSE: BK). Additional information is available on www.bnymellon.com. Follow us on Twitter @BNYMellon or visit our newsroom at www.bnymellon.com/newsroom for the latest company news.
Published 28 November, 2017