How to amplify your corporate story - Black Sun
Investors confirm that the corporate website is the first port of call when they are looking for information about a company. However, it's not always easy to tell what is better practice and what is a passing trend for corporate website communications. Black Sun takes the guess work out of this process, providing recommendations and highlighting trends based on assessments of all FTSE 100 and some FTSE 250 corporate websites.
Download How to amplify your corporate story - Black Sun
Richard Dixon, Chief Digital Officer at Black Sun PLC shares some research-based insights into leveraging corporate websites to suit the communications needs of investors and wider stakeholders. Results from Black Sun's 'Lighting the way' research inform this discussion on better practice and the latest trends in content and user experiences. Black Sun have been analysing and assessing the corporate websites of FTSE 100 and FTSE 250 companies for the last four years and are helping to shape the discussion on better practice corporate communication.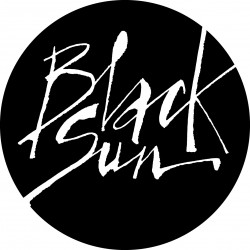 About Black Sun
Black Sun is an international stakeholder communications agency. For over 25 years, we've helped our clients to effectively articulate their unique story to employees, investors and wider stakeholders, and since 1998, we have exploited digital to transform how these stakeholders experience that corporate story. We are led by insight, driven by creativity and powered by the latest technology. We are corporate storytellers, passionate about driving positive change, and united by a common purpose of making businesses more valued in the eyes of their stakeholders. www.blacksunplc.com
Published 10 September, 2018