IR script writing for management presentations
This interactive course aims to help you improve the quality and effectiveness of your script writing for results presentations. It will help you ensure your scripted investor communications are clear, efficient and authoritative. The course will involve critique of participants' scripts from the trainer and each other. Course attendees will spend the session preparing a draft script and learn techniques for writing quickly as well as effectively. By the end of this session you will have the necessary skills to deliver clear scripted investor communications and ensure your management teams are presented at their best.
What will I gain?
This course is for experienced IROs who regularly write scripts for their CEO or CFO for investor and analyst presentations. It would also appeal to corporate communications and financial PR professionals who are involved in drafting and reviewing management scripts.
Really helpful real life examples and exercises in combination with simple rules - valuable feedback on own company transcript.
It was a good overview on how to improve script writing providing me with new ideas to take back to the office.
Useful course and learned a lot. I know what to do differently and very nice to meet other IR managers/officers.
Course tutor: Jon Harris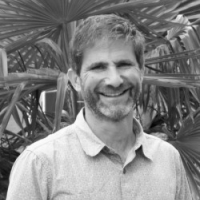 Jon's unique background means that he is ideally suited to helping professionals develop their writing skills. Jon is a Cambridge English graduate, a qualified teacher of adults and an Associate Tutor at Goldsmiths University, where he teaches management at BA and MA level, giving him a deep understanding of the challenges and requirements for effective business writing. He has been commissioned by several IR teams to assist in writing critical communications at times of significant change and has lots of experience helping businesses frame and couch language for both internal and external communications. He has delivered writing skills training for the IR Society for several years and has also trained special-interest professional groups in writing skills, including banks, regulators and government departments. Jon is also a qualified business psychologist and a chartered management accountant.
Programme
• Audience focus - reviewing good and bad examples from analyst presentations
• Differences between the spoken and written word
• Simplifying complex concepts
• Oratory techniques to help readability and gravitas
• Do's and don'ts of script writing
Book now
Course level
Core IR Skills
Location
Central London
CPD points
20
Course dates
8 December 2017
9.00am to 1.00pm
IR Society members (£319 + VAT)
£382.80
IR Society Premium members (course allowance included in membership package)
£0
Non-members (£469 + VAT)
£562.80
Book now