Advanced writing skills for IR
The aim of this course is to help experienced and senior IR staff and managers to take a fresh look at their writing skills and competencies. During this half day, participants will review and refresh their existing skills, and the course will help you ensure that you are getting the maximum possible positive effect from your daily written work.
What will I gain?
​This course is for IR staff and managers with some years' experience in IR.
A very refreshing look at how to write with more clarity and a reminder of pitfalls to avoid.
Found balance of practical and theoretical discussions good.
Well pitched, useful real life applications.
Course tutor: Jon Harris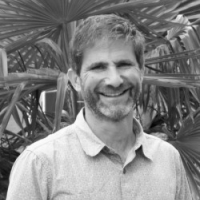 Jon's unique background means that he is ideally suited to helping professionals develop their writing skills. Jon is a Cambridge English graduate, a qualified teacher of adults and an Associate Tutor at Goldsmiths University, where he teaches management at BA and MA level, giving him a deep understanding of the challenges and requirements for effective business writing. He has been commissioned by several IR teams to assist in writing critical communications at times of significant change and has lots of experience helping businesses frame and couch language for both internal and external communications. He has delivered writing skills training for the IR Society for several years and has also trained special-interest professional groups in writing skills, including banks, regulators and government departments. Jon is also a qualified business psychologist and a chartered management accountant.
Programme
What makes IR writing effective
• Identifying the values and culture of your organisation and your audience
• Exercise: How to select the best words and avoid the worst ones
• How to keep pace with changing language in a variety of media
• Exercise: How to select the best words and avoid the worst ones
• Analysing your own material
• Analysing others' material
• Summary and evaluation
Book now
Course level
Advanced IR
Location
Central London
CPD points
20
Course dates
17 July 2018
9.00am to 1.30pm
IR Society members (£319 + VAT)
£382.80
IR Society Premium members (course allowance included in membership package)
£0
Non-members (£469 + VAT)
£562.80
Book now