Energise your investor targeting
Understand how proactive investor targeting can dramatically enhance the effectiveness and time management of your IR programme. Learn ways to focus on productive meetings and leverage external advice and resources as well as the latest online tools. Understand the risks and opportunities in your shareholder register and how to maximise the support of brokers, sales teams and other service providers. Get a perspective on the key requirements for executing successful investor engagement.
What will I gain?
This course is suitable for IR practitioners and consultants supporting IR professionals. It would be of benefit to shareholder-analysis teams and those in IR who have already gained some hands-on experience, as well as others involved in IR such as company secretaries or finance teams.
Very good to understand the targeting approach, ways to identify/ interpret information and look to maximise value from using management time.
Really good insights from people with lots of industry experience. Took away three to four interesting things that will assist me in the future. Coming from a background without much exposure to IR, this was a great way to get a wide introduction and beneficial for future work.
Very informative - being a third party service it's great to hear what IRO's are facing in this uncertain climate. Great coverage of topics
Course tutor: Diane Faulks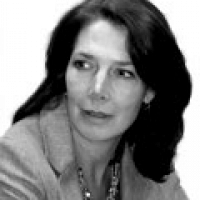 Diane is an Investor Relations specialist with over 25 years' experience gained in a variety of disciplines including corporate in-house, consultancy and banking. During 10 years of in-house roles she was involved in shareholder ID, targeting and the development of a proactive campaign to reshape a large retail (government privatised) shareholder base to an international institutional base particularly within North America. Her consultancy roles encouraged best use of technology to identify, target and communicate with institutional investors. Diane spent over 14 years with Citi Depositary Receipts' where she advised clients on cross border communication during listing, capital raising and shareholder expansion. She has been a member of the IR Society since 1994, a board director from 2000-2006 and Chairman of the Society from 2003-2005.
Book now
Course level
Core IR Skills
Location
Central London
CPD points
20
Course dates
10 October 2017
9.00am to 1.30pm
26 April 2018
9.00am to 1.30pm
16 October 2018
9.00am to 1.30pm
IR Society members (£319 + VAT)
£382.80
IR Society Premium members (course allowance included in membership package)
£0
Non-members (£469 +VAT)
£562.80
Book now