Building your Debt IR capability
This is a half day course aimed at IR teams looking to build their Debt Investor Relations activity. During the session, participants will look at current best practice in Debt IR, discuss how to deliver an effective debt IR programme, review debt IR related case studies, consider the interaction with Rating Agencies, and start work on an action plan that participants can take back to their business.
What will I gain?
This course is aimed at experienced equity-focused IROs who are looking to increase their knowledge of debt IR, new IROs who will have a specific responsibility for debt IR, and corporates who are interested in increasing their debt IR programme. No previous knowledge of debt markets is required.
"Very good, concise, to the point and backed by real life examples and applications. Thoroughly enjoyed it."
"Very well explained and balanced between "theory" and case studies."
"Very useful, I liked that it was interactive, we had good debates and discussions. Very comprehesive, good content, videos were useful. Excellent session."
Course tutor: Lorraine Rees - MD, IR-connect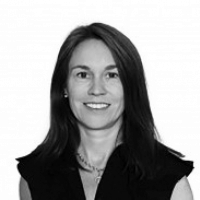 Lorraine's background in IR, strategy, corporate finance and banking allows her to bring different perspectives, practical guidance and a wide variety of real-life case studies to this course. As a former IR Director, debt was often a key investor issue, requiring the development of active debt IR programmes and best-in-class debt disclosures, whilst working closely with Group Treasury and the rating agencies. As an equity analyst during the banking crisis she closely followed the sub-prime crisis and "toxic" instruments and their impact on the markets as well as engaging more and more frequently with debt investors alongside equity investors. Lorraine established the investor relations consultancy, IR-connect, in 2015, having formerly been IR Director at Standard Life plc, Head of IR at The Phoenix Group, and an equity analyst at Exane BNP Paribas.
Programme
Course Structure
1) Understanding your debt investor base and capital structure
2) Benefits of pro-active debt investor engagement
3) Development of a Debt IR programme
4) Best practice disclosure and presentations
5) Rating Agencies
Book now
Course level
Advanced IR
Location
Central London
Course dates
15 March 2018
9.00am to 1.00pm
8 August 2018
9.00am to 1.00pm
IR Society members (£319 + VAT)
£382.80
IR Society Premium members (course allowance included in membership package)
£0
Non-members (£469 + VAT)
£562.80
Book now