Best practice in IR
This discussion-based half day course explores 'best practice IR' and looks at the most current tools and techniques available to IROs to help them achieve this. Discussion topics - as outlined below - include the role of the IRO and necessary skillset; shareholder targeting and working with advisers; and practical tools and techniques around activities such as roadshows, webcasts and annual reports.
What will I gain?
IROs who want to explore the practical aspects of running an IR programme and to further develop their experience of IR in practice, with view to materially improve the effectiveness of their current IR activity.
Enjoyed the session. Discussion-based format is very useful and speakers were very knowledgeable and happy to answer questions. Good IR background and viewpoint from practitioners.
Great set of speakers, covering a variety of aspects of IR
Very Interesting talks by well prepared expert speakers.
Course tutor: John Gollifer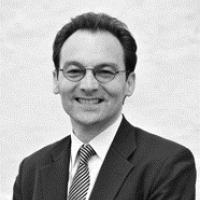 John brings extensive international IR experience to his role at the Society having previously been Head of Investor Relations at the Singapore Exchange for 11 years. He was heavily involved in establishing the Investor Relations Professionals Association in Singapore in 2006.

John is a banker by training having started his career with Barclays Bank in the City of London before embarking on a number of corporate finance and equity capital markets roles in Asia and Europe with Barclays, ABN Amro Rothschild and BNP Paribas. He has a BA from Loughborough University, an MBA from Henley Business School and he created an IR course that he taught at the Singapore Management University from 2009 to 2012.
Course tutor: Patrick Yau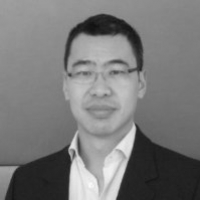 Patrick Yau is Head of the Investor Relations function at Entertainment One, a global content production and distribution business. He joined in December 2013, bringing 20 years of sell-side analyst experience to the role. Immediately prior to joining Entertainment One, Patrick was a top-five ranked MidCap UK Media Analyst at Peel Hunt. Prior to that he worked as a Media and TMT analyst for a number of brokers, including Canaccord Adams, Bridgewell and Credit Suisse, where he was a member of the number one ranked TMT research team. Patrick holds an MSc. in Finance from UMIST and a BSc. In Human Sciences from London University.
Programme
The Role of the Investor Relations Practitioner
The scope of IR
Key responsibilities of the IRO
The IRO skillset
Communicating with internal and external audiences
The IR programme and typical annual cycle
Managing relationships with shareholders, brokers and analysts
Disclosure obligations
Measuring the value of IR
Engaging with Shareholders
Share register analysis
Investor types
Roadshow programmes
Investor feedback
The role of the corporate broker
Practical Tools and techniques
Management roadshows
'Investor Days'
Site visits
Investor conferences
Webcasts
Annual reports
Websites
Book now
Course level
IR Fundamentals
Location
Central London
CPD points
20
Course dates
19 October 2017
9.00am to 1.00pm
8 March 2018
9.00am to 1.00pm
10 October 2018
9.00am to 1.00pm
IR Society members (£319 + VAT)
£382.80
IR Society members - outside UK (£319)
£319
IR Society Premium members (course allowance included in membership package)
£0
Non-members (£469 + VAT)
£562.80
Non-members - outside UK (£469)
£469
Book now