Introduction to IR and the financial markets
This course provides an introduction to IR and the financial environment in which IR professionals work. It explains how the financial markets operate and are regulated. A Q&A session with an IR professional provides an invaluable opportunity to clarify any practical areas of particular interest to the participants.
What will I gain?
UPDATE
Anyone working in investor relations, corporate communications and financial PR who is new to the financial world. It will also benefit anyone who is new to their role or to handling financial communications and does not have a financial background.
Course tutor: Deborah Morton-Dare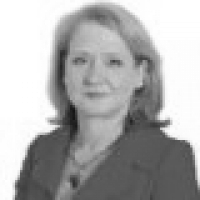 Deborah specialises in financial training for all levels from beginners to advanced. She presents a comprehensive range of courses to a diverse range of corporate clients and financial institutions and specialises in making complex technical subjects comprehensible.
Deborah qualified as a Chartered Accountant with Arthur Young and then worked in Corporate Finance gaining wide ranging experience in a variety of corporate and financial institutions. She then worked as a financial consultant to companies assisting them in raising finance and structuring.
Guest speaker: Richard Foster
Richard's bio and photo to follow - please check back regularly
Programme
Introduction
What is IR
How does IR interact with financial markets
What is IR trying to achieve:

Managing expectations
Identifying target audiences
What are the outcomes of successful IR
Companies
What is a limited company and how does this affect the role of IR

Shares and shareholders
Debt and equity
Directors and board structure
How are companies regulated
The reporting calendar and disclosure requirements
UK Corporate Governance Code
Financial Markets
What are they and how do they work
Key participants, what are their requirements, how do they interact
How are they regulated
Advisors and professional services
Understanding the financial jargon
Stock Exchanges
What is the role of a stock exchange

London Stock Exchange
How does it work
Market statistics
Indices
Stockbrokers & securities houses
International stock exchanges and other markets
Equity Investors and Investment Principles
What does it mean to be a shareholder
Private investors
Institutional investors
Fund managers and their requirements
Role of analysts
Shareholder identification
Other forms of funding: Debt, Private Equity, Sovereign wealth funds
Role of IR
A practical Q&A session with an IR professional
Summary and Conclusion
Book now
IR Society members (£419 + VAT)
£502.80
IR Society Premium members (course allowance included in membership package)
£0
Non-members (£599 + VAT)
£718.80
Course level
IR Fundamentals
Location
Central London
CPD points
40
Course dates
4 August
9.30am to 4.30pm
3 October
9.30am to 4.30pm
7 December
9.30am to 4.30pm