Introduction to writing for IR
This full day workshop will help you to write impactful IR communications, ensuring your key messages are delivered to the market consistently and aligned to your core company narrative. It will look at putting this in practice when writing press releases, factsheets, websites and annual reports.
What will I gain?
This hands-on course is designed for those relatively new to IR or corporate communications who want to improve their writing within a corporate context. It would also benefit those IR practitioners and consultants who are regularly drafting regulatory news announcements.
A very useful and informative course, delivered in a relaxed learning environment. Great split between theory and exercises.
Course met my expectations, lots of helpful takeaways. I am looking forward to putting it into practice. Enjoyed all of the diverse exercises Jon took us through.
This course gave me a very good insight into writing for IR. It was an eyeopener how many bad habits I have!
Course tutor: Jon Harris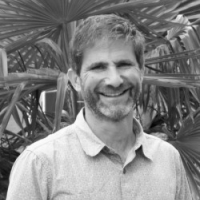 Jon's unique background means that he is ideally suited to helping professionals develop their writing skills. Jon is a Cambridge English graduate, a qualified teacher of adults and an Associate Tutor at Goldsmiths University, where he teaches management at BA and MA level, giving him a deep understanding of the challenges and requirements for effective business writing. He has been commissioned by several IR teams to assist in writing critical communications at times of significant change and has lots of experience helping businesses frame and couch language for both internal and external communications. He has delivered writing skills training for the IR Society for several years and has also trained special-interest professional groups in writing skills, including banks, regulators and government departments. Jon is also a qualified business psychologist and a chartered management accountant.
Programme
Welcome, introduction, objectives and quiz

The 10 Principles of Getting Your Message Across
How to select the best words and avoid the worst ones – part 1

Break

How to select the best words and avoid the worst ones – part 2

Some "Don'ts" for Press Releases, and some examples

Developing social media communications – quick thoughts

Lunch

Case Study 1: constructing a Chair/CEO letter

Case Study 2: working at speed (short break during this section)

Own material, resource swaps, ideas and next steps

Summary and evaluation

Book now
Course level
IR Fundamentals
Location
Central London
Course dates
3 July 2018
9.00am to 5.00pm
IR Society members (£419 + VAT)
£502.80
IR Society Premium members (course allowance included in membership package)
£0
Non-members (£599 + VAT)
£718.80
Book now