Introduction to writing for IR
This full day workshop will help you to write impactful IR communications, ensuring your key messages are delivered to the market consistently and aligned to your core company narrative. It will look at putting this in practice when writing press releases, factsheets, websites and annual reports.
What will I gain?
This hands-on course is designed for those relatively new to IR or corporate communications who want to improve their writing within a corporate context. It would also benefit those IR practitioners and consultants who are regularly drafting regulatory news announcements.
Course tutor: Jon Harris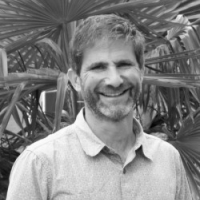 Jon is a chartered management accountant, a qualified business psychologist and a qualified teacher of adults. A graduate of Cambridge University, he teaches and coaches widely in professional services. He is an Associate Tutor at Goldsmiths University where he teaches management at BA and MA level. His blend of media, communications, accountancy and business psychology backgrounds makes him ideally and uniquely suited to help businesses in their development of all managers and finance staff in particular.
Programme
Welcome, introduction, objectives and quiz

The 10 Principles of Getting Your Message Across
How to select the best words and avoid the worst ones – part 1

Break

How to select the best words and avoid the worst ones – part 2

Some "Don'ts" for Press Releases, and some examples

Developing social media communications – quick thoughts

Lunch

Case Study 1: constructing a Chair/CEO letter

Case Study 2: working at speed (short break during this section)

Own material, resource swaps, ideas and next steps

Summary and evaluation

Book now
IR Society members (£419 + VAT)
£502.80
IR Society Premium members (course allowance included in membership package)
£0
Non-members (£599 + VAT)
£718.80
Course level
IR Fundamentals
Location
Central London
Course dates
4 July
9.00am to 5.00pm