IR regulation and compliance essentials - Module Two: Transactions and Listing Obligations
For IR professionals, compliance with rules and guidelines is an essential part of the job. Whether it is in financial reporting, market disclosures, compliance with relevant listing regimes, the treatment of inside information, or in the context of a transaction, mistakes are costly – not least in reputational terms.
Day One of this two-day course will provide a basic IR Toolkit, covering the fundamental areas of regulation and compliance that affect IR, while Day Two looks at more specific areas and situations, such as IPOs and transactions. Attendees will learn how the legal compliance requirements for IR communications fit together, how they are applied in practice, and what best practice standards are.
Please be aware that this is Module Two of a two module course. To ensure you are fully equipped with the IR toolkit to comply with regulation, please also attend IR regulation and compliance essentials - Module One.
What will I gain?
An overview of EU Listing rules: IPOs, Prospectus, Secondary listings, takeovers, etc.
An understanding of stock exchange obligations
An opportunity to discuss the practical implications of these rules with a guest speaker
"Really good but a huge topic. Would happily have spent two days on this module!"
"There was a lot of material to cover and we did - now I will need some time to process and put into practice!"
"Interesting content, a lot to take in."
Course tutor: Diane Faulks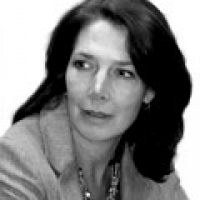 Diane is an Investor Relations specialist with over 25 years' experience gained in a variety of disciplines including corporate in-house, consultancy and banking. Regulation has been a foundation of all these roles working alongside lawyers, brokers and financial advisors. Over her 10 years of in-house roles she was involved in IPO/secondary offerings, M&A and US listings. During 14 years with Citi Depositary Receipts' Diane advised clients on cross border communication during listing, capital raising and shareholder expansion. She has been a member of the IR Society since 1994, a board director from 2000-2006 and Chairman of the Society from 2003-2005.
Programme
Transactions and Listing Obligations
Introduction to current regulatory framework
IPO Process and market choice
Listing rules and Prospectus rules
IPO timetable, team and responsibilities
Transactions including take-overs and mergers & acquisitions
Role of the Takeover Panel
Overview of the US market regulations effecting IR
A guest speaker addressing how the IRO works during these times of capital markets activity
Book now
Course level
Core IR Skills
Location
Central London
CPD points
40
Course dates
31 January 2018
9.00am to 5.00pm
12 April 2018
9.00am to 5.00pm
6 September 2018
9.00am to 5.00pm
8 November 2018
9.00am to 5.00pm
IR Society members (£419 + VAT)
£502.08
IR Society Premium members (course allowance included in membership package)
£0
Non-members (£599 + VAT)
£718.80
Book now