IR Society Annual Best Practice Awards 2022
Join us on Tuesday 26th April for the launch of the Best Practice Awards 2022. Find out more and book your place at the launch webinar.
Now in their 22nd year, the IR Society Best Practice Awards offer a truly meaningful opportunity to showcase best practice in investor communications. Each award category covers companies from the largest to the smallest - across the UK, Europe and internationally - in recognition of the diverse range of listed businesses looking to the UK for excellence in IR. The real value of this awards programme is that it allows the IR Society to feed back to the IR community what great looks like in terms of how companies are communicating with their stakeholders. Join us for the annoucement of the IR Society's annual best practice awards for 2022 taking place in London on Tuesday 22 November June 2022.
For further information and full details visit the dedicated awards website.
Dates
6.00pm to 11.30pm Tuesday 22 November, 2022
---
With thanks to our Events Programme Sponsor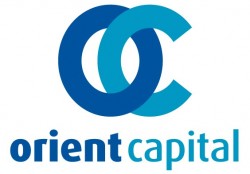 ---